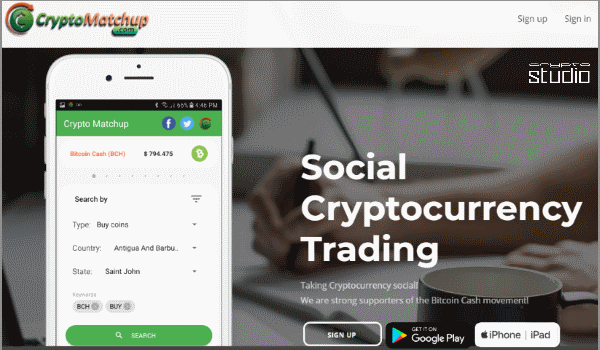 The Dominican Republic like other Caribbean nations and other developing Countries are ripe with opportunity for the deployment of a digital (crypto) economy. The rapid adoption of social media and internet connected devices enables people to process and exchange crypto payments regardless of their "bank-ability" or technical proficiency. The use of cryptocurrency is within reach!
A great case study is what transpired in Africa with the roll out of MPESA. Africa clearly demonstrated how an undeveloped Country with underbanked people can thrive using alternative payments.
From the localized "unbanked" citizens to the wealthy crypto-tourist travelers, Crypto-Studio aims to enable merchants with the tools to satisfy the needs of both these groups, and beyond!
Our mission to build an ecosystem to bring
Bitcoin Cash
to mainstream merchants of the Dominican Republic and other Caribe nations is based on a multi-prong approach. In the first wave we will launch the social trading platform "
CryptoMatchUp
"; link
http://cryptomatchup.com/
CryptoMatchUp is a localized meeting place for cryptocurrency enthusiasts across the globe (Not just Caribbean Nations). It's not a typical exchange! – We're a community where you can find fellow crypto-fans to "MatchUp" and make trades offsite, in the manner the best suits your personal needs. We have just launched our Beta version online for Web as well the Android Mobile App.
Go here to register and encourage all your Crypto friends to join you! Register here: http://cryptomatchup.com/
The concept of CryptoMatchUp is to provide users an alternative to the traditional cryptocurrency exchanges as well the typical "P2P" Exchanges.
How do we differ? Well, most importantly; we don't touch your money, we don't require extensive personal information, you can remain anonymous, and we don't charge fees. We also allow members unobstructed access to free direct messaging and/or *phone calling(*carrier rates may apply) with other members. You can do this without having to place an actual order!
How can we do all this and not charge fees? Because we are devoted Crypto- enthusiasts who want to increase mainstream adoption of cryptocurrencies. We are also proud supporters of Bitcoin Cash (as we believe it's the currencies that has the best use cases for merchant adoption). That said, we believe there is a definite need for a "P2P" platform that has a strong presence for the Bitcoin Cash traders. It should be noted that we do not prevent our users from trading Bitcoin or other cryptocurrencies as we are here to serve all Crypto-enthusiasts!
Having a social based application to MatchUp users for trading cryptocurrencies is a key component to assist merchant adoption, therefore ensuring the success of the ecosystem. Currently we are finalizing the required components to launch our merchant acquiring platform which will enable merchants to accept Bitcoin Cash. The merchants will enjoy "NO conversion rate risk", low processing fees, rapid funding into their local currency directly into their business bank accounts. The fund transfers will be effortless. The retail and web implementations are frictionless. The capture process for a clerk is efficient and simple. We project to launch this platform in the Dominican Republic in Q4 in time for the holiday season.
Additionally, we have co-developed a business model called Cannabis-Studio which consists of a marketplace business solution to address the needs of merchants selling MMJ, RMJ and CBD products. The marketplace consists of value add services from our growing network of partners that provide marketing, sales, logistic and analytical SaaS. These services maintain the common foundation of our POS (Point of Sale) solutions and will enable merchants to accept Bank cards and Bitcoin Cash in retail and online. Learn more: www.sti-services.com and visit crypto-studio.ioour Crypto focused division.
Please also join our Social Media Networks for new product launches
Facebook:CryptoMatchUphttps://www.facebook.com/cryptomatchup/
Facebook: Crypto-Studiohttps://bit.ly/2LblhHl
LinkedIn:Crypto-Studiohttps://www.linkedin.com/company/crypto-studio/
Twitter: https://twitter.com/cryptostudiobiz
Telegram: https://bit.ly/2uS9L91


Loading ...