The Nokia Lumia 1020 redefines what an indie video camera can be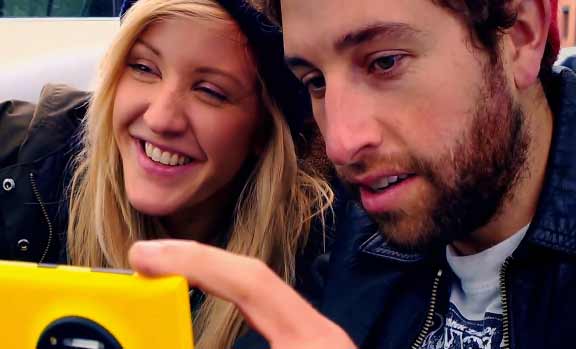 Ellie Goulding – How Long Will I Love You
Go behind the scenes of Ellie Goulding's new music video "How Long Will I Love You", taken from the forthcoming short film 'Tom & Issy', directed by Roger Michell, starring Ellie Goulding and Dylan Edwards, all shot entirely with the Nokia Lumia 1020.

Learn more about the Nokia Lumia 1020: http://nokia.com/lumia1020.
Play the video with the full quality (1080p) and you'll be amazed by the quality of footage Nokia Lumia 1020 captures.The Nokia Lumia 1020′s 41 megapixel sensor and OIS, to make it easy to capture pictures with unmatched detail.

Here's the video – "How Long Will I Love You". Set the playback to 1080 to see the detail and depth of color. Obviously, they used external mics for the audio.
Ellie Goulding is a Polydor artist. Her big break was Brit Awards and BBC Sounds of and her hit album "Halcyon Days". She is a singer with amazing range, up to soprano.