Sonic Circus are giving away an Atlas Sound SB36W mic boom with a TLM 49 for $1,499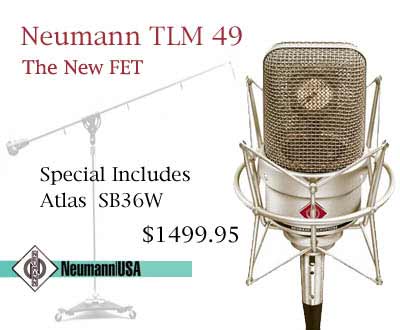 Neumann TLM 49 and Atlas SB36W at Sonic Circus
It must be Black Friday for pro-audio gear because this is the second one I have come across.
Sonic Circus is selling the very highly rated Neumann TLM 49 vocal microphone for a good price of $1,499 and throwing in the studio grade Atlas Sound mic stand with boom.
You can Google the TLM 49 and no one has anything bad to say about it. Nice microphone that can replace a U87ai in some circumstances.
The Atlas Sound SB36W is the only decent mic boom you can find under $1,000. I have one and they are awesome.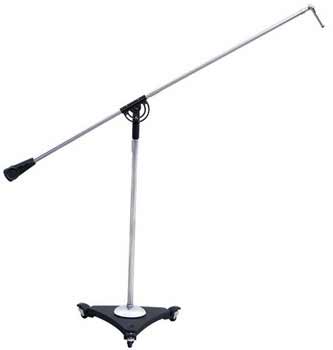 Atlas Sound SB-36W Chrome
The whole thing is rock solid with a heavy 3-point base and casters. You hang any mic off the end and it stays where you put.
The only downside to the Atlas SB36W is that if you bump into the boom counterweight it hurts.
I got up too quickly one time and it almost knocked me out. I was dizzy.
The whole assembly is a serious mic stand but it gets out of the way in a hurry.
The deal is the chrome finish.
I have bought a few things from Sonic Circus and find them straight up. Freight to Canada can be an issue but even freight won't eliminate the savings.
By Stephen Pate, NJN Network