EXPECTATIONS
You expect a musical score that is full of 'mazaa', 'masti' and 'dhamaal', courtesy the fact that Anees Bazmee is the director of Mubarakan and the film promises to be a youthful family entertainer with no dull moments. There is certain consistency in the 'sur' that is on the anvil with multiple composers and singers coming together along with lyricist Kumaar.
MUSIC
Last year it was 'Kaala Chashma' and this year it is time for 'The Goggle Song'. Kumaar is just the right lyricist for a song belonging to this genre, what with Punjabi celebrations set to its peak by composer Amaal Mallik. The entire team of singers that comes together – Sonu Nigam, Armaan Malik, Amaal Mallik, Tulsi Kumar and Neeti Mohan – lets its hair down for this rollicking number that is also supported by vibrant picturisation and foot tapping choreography. This one is just the perfect song for celebrations to kick-start for Mubarakan.
Remember the signature sound of '
Yamma Yamma
' [
Shaan
]? Well, that is back in action for the title track '
Mubarakan
' put together by Rishi Rich and Yash Anand. One has to admit that the kind of flow and arrangements which are amalgamated for Kumaar written 'Mubarakan' indeed make it a catchy outing while Sukriti Kakar is joined by Juggy D, Yash Narvekar and Badshah (who also contributes with lyrics for the rap portion). Each of the singers does a good job in ensuring that there is never a dull moment in '
Mubarakan
' which has just the right rhythm to make it a 'party waali night'.
By the time 'Jatt Jaguar' arrives, you are pretty much sure that Anees Bazmee has adopted an out and out Punjabi soundtrack for his film. While Navraj Hans sets the base for the song with his heavy bass singing, 'Jatt Jaguar' primarily belongs to Vishal Dadlani who pleasantly surprises with his Punjabi rendition which never hits a false note. With support from Apeksha Dandekar, he maintains perfect balance for this dance number that is as 'desi' as it gets, courtesy the coming together of Amaal Mallik and Kumaar.
There is a small surprise in store though with composer duo of Gourov-Roshin coming up with a Bollywood-sufi combo track, 'Haathon Mein Thhe Haath'. While Kumaar continues to do well in this romantic avtar as well and makes a song that is as Bollywood-ish as it gets, it is the bunch of singers that take the song to the next level. Whether it is Papon and Altamash Faridi or Aditi Singh Sharma and Arpita Mukherjee, each one of them is just apt for this song that is much more than just a filler in the soundtrack and could well have been used for an out and out romantic entertainer as well.
The highlight of the album though is Gourov-Roshin version of 'Hawa Hawa' which picks up strings from the Pakistani chartbuster with the same title. While the core hook is kept intact, one has to give it to Gourov-Roshin for bringing in their own creativity into play for 'Hawa Hawa' which is sung rather boisterously by Mika Singh with Prakriti Kakar bringing in apt sensuality with her vocals. A chartbuster track all the way that has some fun lyrics woven around by Kumaar, 'Hawa Hawa' is set to top the charts all over again.
Over the decades '
Kaala Doriya Kunde Naal
' has stayed on to be a definite inclusion in Punjabi wedding celebrations. Considering the fact that the very word
Mubarakan
is synonymous with celebrations, it is apt that traditional music turns out to be the core ingredient for '
Dil Dhadke Louder Louder
'. Kumaar spins around his own words into the age old Punjabi phrases and makes sure that there is lot out there for singers Rinku Giri and Puja Basnet to celebrate once the music kickstarts.
OVERALL
Key strength that the music of Mubarakan carries is the consistency in its sound. There is no pretence around bringing in variety when the core need of the soundtrack was to keep the feet tapping and celebrations going. In that aspect, the music here is set to play a major part in keeping the film's narrative fast paced.
OUR PICK(S)
'Hawa Hawa', 'The Goggle Song', 'Mubarakan'
Click HERE to read the original article.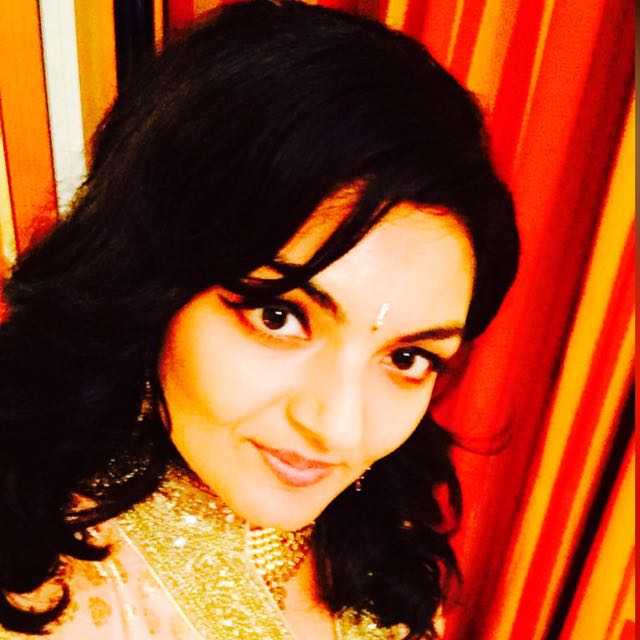 Vote for Shikha Dhingra For Mrs South Asia Canada 2017 by liking her Facebook page.


Loading ...