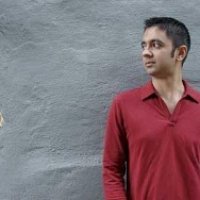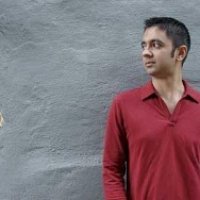 Composer-pianist Vijay Iyer whois one of today's most acclaimed and respected young American jazz artists will play at 6.00 pm on June 28, 2011 at the Glen Gould Studio.
Iyer received the Musician of the Year award in the 2010 Jazz Journalists Association Jazz Awards, the 2010 Echo Award (the "German Grammy") for best international ensemble with his trio, and the Downbeat Critics Poll for #1 rising star small ensemble of the year.
Iyer's latest recordings on the ACT label include Solo, released in August 2010, and his trio album Historicity, which was named the #1 jazz album of 2009 by The New York Times, the Chicago Tribune, the Los Angeles Times, National Public Radio, the annual Village Voice jazz critics poll, and the Downbeat International Critics Poll. In the past decade, Iyer has won the Downbeat Poll in multiple categories, the JJA Jazz Award for Up & Coming Musician of the Year, the CalArts Alpert Award in the Arts, the New York Foundation for the Arts Fellowship, and numerous composer commissions.
Iyer has also composed orchestral and chamber works; scored for film, theater, radio and television; collaborated with poets and choreographers; and joined forces with artists in hip-hop, rock, experimental, electronic, and Indian classical music. He has performed and recorded with Steve Coleman, Rudresh Mahanthappa, Mike Ladd, Roscoe Mitchell, Wadada Leo Smith, Amiri Baraka, Amina Claudine Myers, Butch Morris, Oliver Lake, dead prez, Karsh Kale, Talvin Singh, Imani Uzuri, Craig Taborn, and DJ Spooky, among others. He teaches at Manhattan School of Music, New York University, The New School, and School for Improvisational Music. His writings appear in Music Perception, Journal of Consciousness Studies, Current Musicology, JazzTimes, Wire, The Guardian, and the anthologies Uptown Conversation, Sound Unbound, Arcana IV, and The Best Writing on Mathematics: 2010.