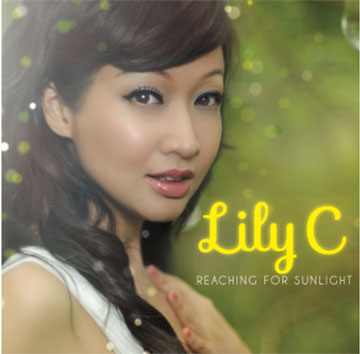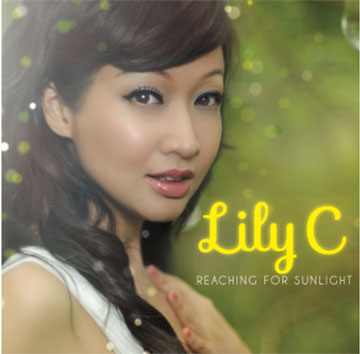 After garnering critical acclaim and radio airplay with her debut Mandarin album in Taiwan, Lily C comes back home to Canada to release her debut English album, Reaching For Sunlight, a collection of songs that reflect her journey to stay hopeful despite challenging circumstances.
Lily C moved back to Canada in 2009 to be with her mother who lives courageously with ALS (Lou Gherig's Disease). During the past few years, she fought to create precious memories with her mom, while healing from an eating disorder and starting her life from scratch after living in Asia for many years. Amidst these intense struggles, music became her refuge and her avenue of hope.
Her voice has the authentic vulnerability of Jewel paired with the passion of Nelly Furtado. The songs include lush vocal arrangements that provide a refreshing backdrop to songs that cling onto the hope that the best is yet to come. The name of the album, Reaching For Sunlight, comes from a lyric from a song co-written with famous Canadian songwriter, Christopher Ward, entitled, "City Flowers."
In honour of her mother who continues to defy her prognosis, despite living bedridden for 3 years now, Lily C is donating $5 from every album sold at her CD Release to the ALS Society of Ontario – an organization that has provided immense support for her family. The CD Release Celebration happens at the Drake Underground (1150 Queen St. West, Toronto, ON), June 3rd at 7pm. The evening promises to be a celebration of the songs, stories and people that have formed the fabric of this album.
http://www.lilyc.com