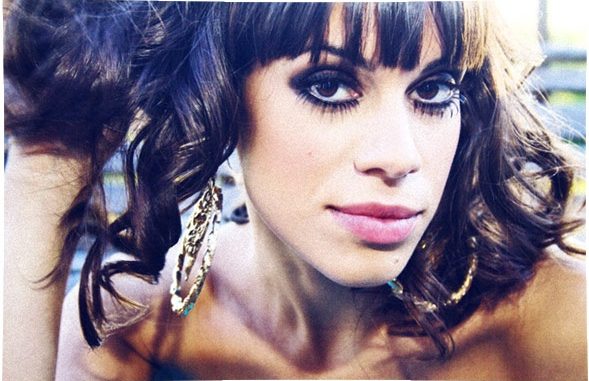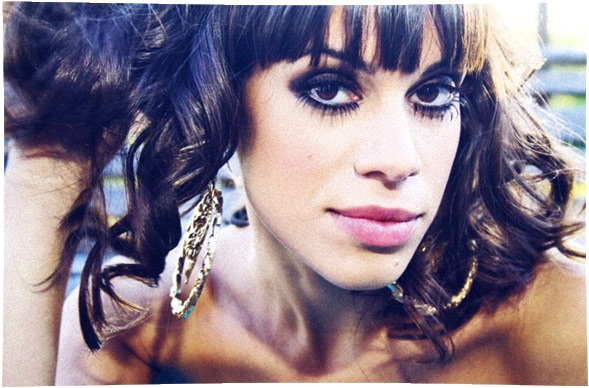 Spanish vocalist
Celia Palli
has been charming audiences around the world with her alluring voice and Catalan-Spanish ire as
Nelly Furtado's
background singer since 2009. Palli was thrilled when she was chosen to be the opening act on the European
Spirit Indestructible Tour
March 2013
.
"I'm so excited to show the world the first performances of my new songs," exclaims Palli, "and it's happening in Europe (my home) and on Nelly's stage! I feel extremely fortunate right now."
Film director Garrick Ng captured her essence in a special short film called The Songwriter where Palli talks about the people, choices and experiences that have helped find her voice. With special appearance by soulful South African born singer songwriter François Mulder, The Songwriter is an intimate portrait of this talented rising star. The Songwriter: http://youtu.be/d6x-mhNi–0
After the tour, Palli will release her debut full length album that she has been co-producing with Jason 'METaL' Donkergoed in Toronto. "I wanted a record that was organic and back to basics" she explains." "People will hear a naked voice, real instruments and songs that capture the essence of live music." The first single "I'll Be Fine" will be released to itunes later this month.
Palli has many cultural influences to draw from for her music as she was born and raised in a small town in Catalonia, Spain, spent her teen years in The Netherlands and matured into adulthood in Canada. "I've gotten many opportunities in this country and my efforts have gotten recognition" she says. " Toronto is a melting pot of cultures and I consider myself a melting pot too, so I fit right in."

She came to Canada to pursue her music degree and the connections she made in University ultimately lead to her touring with Furtado. "I've sang back up for Nelly Furtado for the past 3 and a half years and I've learned so much just by watching how she carries herself in the work place, on stage, with fans, with peers," Palli says. "She's a very talented artist, but most importantly, she is also a very kind human being."

Celia Palli performing with Nelly Furtado on AOL Music Sessions:
http://music.aol.ca/sessions/nelly-furtado-big-hoops-bigger-the-better-sessions/
NELLY FURTADO THE SPIRIT INDESTRUCTIBLE TOUR
March 3, 2013 – Berlin, Germany @ Huxleys Neue Welt
March 5, 2013 – Cologne, Germany @ Theater Tanzbrunnen
March 6, 2013 – Hamburg, Germany @ Grosse Freiheit 36
March 7, 2013 – Munich, Germany @ Kesselhaus
March 8, 2013 – Vienna, Austria @ Gasometer
March 11, 2013 – Neu-Isenburg, Germany @ Hugenottenhalle
March 13, 2013 – Milan, Italy @ Alcatraz
March 14, 2013 – Ljubljana, Slovenia @ Dvorana Tivoli

http://www.celiapalli.com/
http://www.youtube.com/user/CeliaPalliMusic
https://www.facebook.com/CeliaPalliMusic