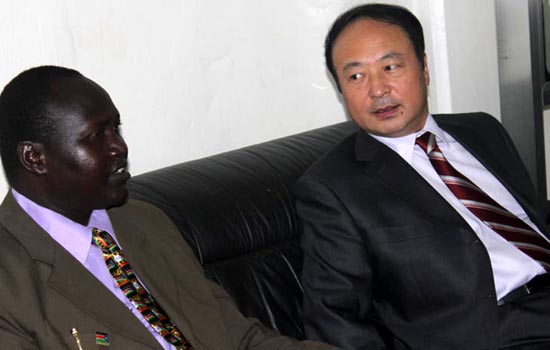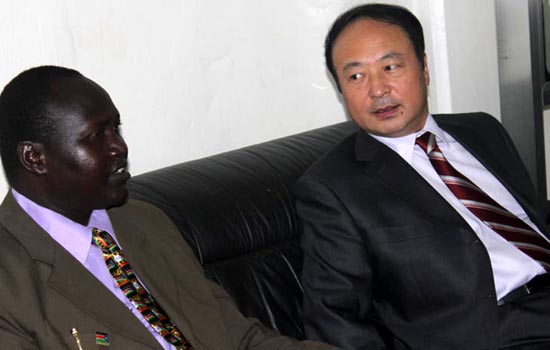 Mr. Ambi Li Zhiguo, the Chinese Consul General in Juba confirmed yesterday that his country, China, had expressed interest to assist the Government of Southern Sudan in its nation building, after full recognition of her independency in July 9th 2011.
Mr. Ambi.Li Zhiguo expressed his government's willingness at the Juba International Airport, he mentioned that as nation building stands to be one of the biggest challenges of the region ahead of her independency, China would like to contribute to various development initiatives.
Education, health and water were among the underscored interests.
The consul General continued that China had invited the Sudan People's Liberation Movement, SPLM, to her country to share experiences on the various sectors in China.
The invited SPLM delegation left Juba composed of ten SPLM Cadres. Antipas Nyok, the SPLM Secretary for Political Affairs and Mobilization, was the Head of delegation. He addressed the members of the press at the Juba International Airport shortly before leaving.
"We are going to tackle joint developmental strategies on how China can handle each and every sector in South Sudan," Antipas said
He continued that the visit of the delegation is one of the strategies of the SPLM's post referendum approach to diversify development.
The delegation will mainly share experiences on the issue of oil exploration.