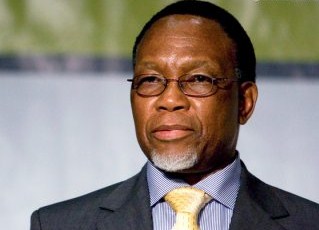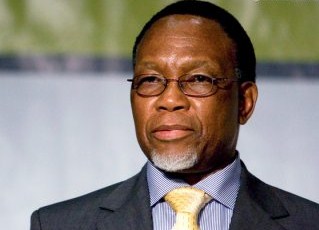 South African Defence Minister, Lindiwe Sisulu needs to provide detailed explanation about the resignations of two senior defence force officials including Secretary of Defence, Mpumi Mpofu and Chief of the South African Air Force (SAAF), General Carlo Gagiano.
It is reported that the air force officials' resignations are being connected with the incident of airplane troubles faced by the country's Deputy President, Kgalema Motlanthe, after which he had to cancel his trip to Finland.
There is a chain of past troubled airplane incidents in the recent years involving Motlanthe. In 2009, Motlanthe's plane had to make an emergency landing in the Democratic Republic of Congo. In September, his plane had to circle Wellington after missing its first landing slot while pilots flying him to the opening of Rugby World Cup in New Zealand dealt with a warning light.
Another case involved the two pilots who flew President, Jacob Zuma to the United States. The pilots were later identified as mercenaries and found to have been involved in the failed 2004 coup in Equatorial Guinea and served jail for the offense.
It is reported that Sisulu has accepted the resignation of Mpofu but is still considering that of Gagiano's.
The minister's spokesman, Ndivhuwo Mabaya has confirmed about the resignation letters but told that only air force boss Gagiano's made direct reference to the incident. However, a "hot environment" has been prevailing in the military since the plane fiasco. The airplane troubles could have happened in the air risking the life of the deputy president of the country. Lack of flight facilities that are being attributed to the VIP officials and lack of available planes to honour the official visits have made everyone unhappy.
After the air force plane failed to serve, the military had to privately hire the Bombardier that took Motlanthe to Finland because of shortage of VIP planes.
Article viewed on Oye! Times at www.oyetimes.com