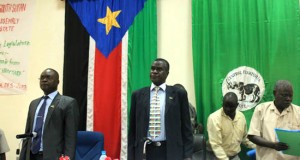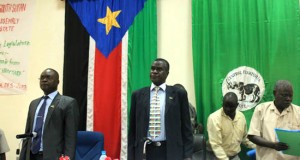 The Central Equatoria State Legislative Assembly (CESLA) re-opened today for its fourth session after a 2-month break The Assembly Speaker Hassan Naphtali Gale pointed out numerous challenges affecting effective operation of the Assembly even as it readies for the fourth secession.
He said lack of cooperation from the State Government institutions to coordinate with the Assembly has bogged down effective functions of the August House.
"Much as the parliament asked for work plans of the State Ministries and offices, legal frameworks and reports, very few responded while the rest never took this as a concern", lamented Gale.
He at the same time decried the high levels of insecurity especially in the state capital Juba and neighbouring Yei County.
"Our people in Juba, Yei and other towns in the state are now experiencing another upsurge of crime where armed gangs terrorise our communities, giving them sleepless nights", he said.
The Speaker said lack of transport facilities being faced by the CESLA has hindered the legislators from visiting parts of the state to get acquainted with the real situation at the grassroots.
He called for quick action by the executive, saying the Assembly had led the state residents during the fight for self-rule.
"Now that we have attained our independence, it is time we are facilitated so as to effectively met the expectations that the people have on us", said Gale.
The Central Equatoria State Governor Clement Wani who was the chief guest urged the state parliament to speed up the legislation of the State Transitional Constitution.
Click HERE to read more.