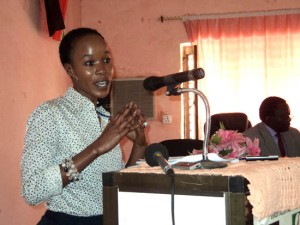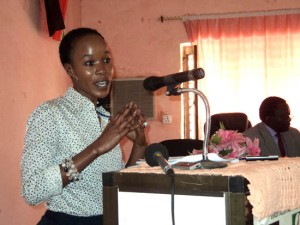 The Eastern Equatoria State Finance Minister Josephine Akulang Abalang has warned of an imminent service delivery hitch due to budget deficits.
Abalang who spoke when she presented a detailed state bi-annual progressive Financial Report before the Eastern Equatoria State Legislative Assembly Tuesday cautioned that if the National Government fails to increase resource allocation to her state employees, then service delivery will come to a standstill.
She added that serious financial deficiencies have been experienced in the state since the attainment of South Sudan's independence in July 2011 due to poor planning.
"It is unfortunate that even with limited resources to cater for the civil service, 583 new employees have been provisionally recruited into various institutions this year. Apart from the 119 recently advertised posts, the 582 are outside the 2011 budget as they have not been factored into respective ministries' nominal rolls", she said.
The minister cautioned heads of respective ministries against unplanned recruitment of staff.
Under the 2005 agreement, South Sudan received 50 percent of Sudan's oil proceeds to fund its budget.
However, there have been persistent wrangles over sharing of the oil revenue since South Sudan's independence from north Sudan on 9 July 2011.
Click HERE to read more.