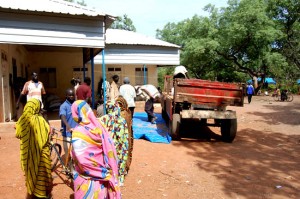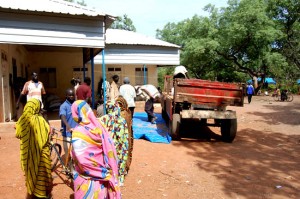 Local authorities in Panrieng County in Unity State have reported that Sudan Armed Forces (SAF) have bombarded Yida payam in northern Unity State.
Yida payam hosts refugees from Nuba Mountains who fled the fighting in Southern Kordofan since June this year when the SAF and SPLA/N engaged in armed confrontations.
Reports indicate that Sudan Armed Forces's Antonov jets have bombed the payam headquarters where the refugees' foods were stored, the airstrip, the heart of the refugees' camp and Yida village.
According to the locals, the bombardment came at a time when a UNMISS helicopter on a humanitarian mission landed at Yida airstrip.
"The incident is a serious violation of international border agreements and we urge our government in Bentiu and Juba to react in the strongest terms possible to deter the government of Sudan's continuous crimes in our land", said Peter Dudi who is the Yida payam SPLM secretary.
"Our payam has suffered a lot this year when SAF bombed Jaw several times displacing our people in addition to their Antonov jets flying low over villages, causing fear and horror", said the Paramount Chief of Yida payam William Deng de Mum.
The Panrieng County Commissioner Stephen Miabek Lang de Bilkuei confirmed the aerial strike killed 12 people and wounded more than 20.
"At around 2: 30 PM today a SAF Antonov jet has bombed Yida payam headquarters in Yida 40 kiloemters north of Panrieng town. Those who perished include children and women who were not able to dodge the fierce shots from the SAF jets", he said.
Click HERE to read more.