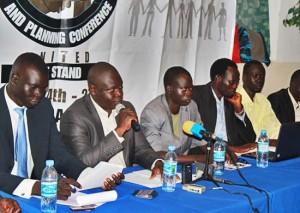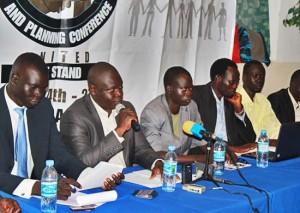 Youth from the Greater Bahr el Ghazal are organising a four-day regional convention to deliberate on issues affecting them and other challenges in the region.
The forum will bring together government officials, local leaders, politicians, religious leaders, NGOs and other activists from the region.
The chairperson of the conference organising committee Angok Akuien said the forum targets to tackle thirteen key issues in the four states of Northern and Western Bahr el Ghazal, Warap and Lakes.
Angok named the issues as: challenges affecting the youth, sustainable peace building and unity, rampant insecurity, improved collaborated relations between the four states, employment, capacity building, youth leadership, education, health, agriculture, entrepreneurship, vocational training, sports and scholarships.
"The four-day convention is considered to be an initiative to foster peace, unity and development in the new nation and focus on brightening sustainable future for the youth", Akuien.
"We view this convention as a platform for the youth to identify the challenges and existing opportunities as well as devise remedies for addressing the challenges", he added.
An estimated 150 people, including 25 representatives from each of the states in the in the region are expected to turn up for the event which is scheduled from 24th-27th this month in Aweil.
According to the Sudan national census conducted in 2008, 70 percent of the entire South Sudanese population is youth. However, unemployment remains a big challenge amongst this group.