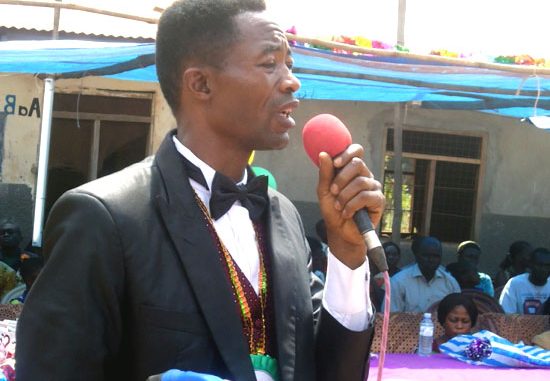 8 girls dropped out of school at Gracia Primary school in Yambio, Western Equatoria State this year due to pregnancy related cases. The head teacher Mr. Mugisa Stephen revealed last Saturday during the annual parent's day celebration.
Mr. Mugisa who was speaking during the parents' day at Gracia Nursery and Primary school decried that, most school dropouts this year was due to pregnancy. "This year alone, 8 pupils were impregnated whereby 4 were from primary four, 2 from primary five and 2 from primary six."
Mugisa clarified that all the pregnancy cases occurred outside school premises. He appealed to the government to implement the Children's Act before it gets worse.
The head teacher thanked the former Commissioner of Yambio County Mr. David Billy and Mr. Morris Lewiri for their commitment to paying school fees for their children and urged other parents to follow suit.
He also revealed the 2011achievements that included the construction of 4 permanent classrooms, acquiring of enough instruction materials for teachers and recruitment of competent teaching staff and non teaching staff now totaling to 20 staffs members.
He urged the parents to pay school fees promptly for the 2012 activities' budget like fencing of the school compound, and the construction of 3 more classrooms block which is underway so as to have enough learning space.
The founder of the school Mr. Patrick Peter thanked the Governor of Western Equatoria State (WES) Hon. Bangasi Joseph Bakosoro for his philanthropic contribution of 10,000 South Sudanese Pounds to the school at its inception.
Patrick also urged the members of parliament who were present at the occasion to take the message to parliament so that they can do something about girl child education in South Sudan at large.
He also appreciated all the staff efforts in the school premises starting from the teaching staff, cleaners and cooks who dedicated their time to look after the children.