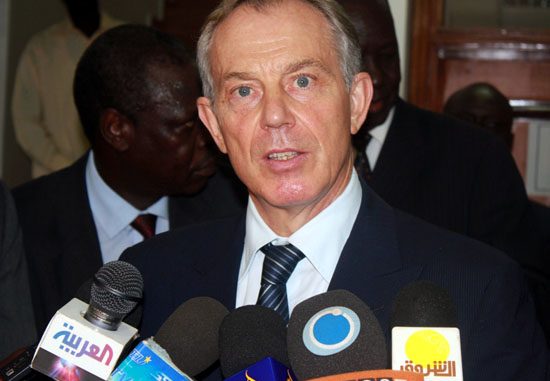 Former United Kingdom Prime Minister, Tony Blair visited South Sudan last Saturday for the first time since the country gained her independence five months ago.
His visit came amid deteriorating security situation in the country and challenges on diplomatic ties between South Sudan and Sudan.
Blair met with senior government dignitaries including the South Sudanese Foreign Minister, Nhial Deng Nhial and President Salva Kiir Mayardit to discuss his Charity extensive mission in Africa.
He said his mission to the infant nation is basically part of his organizations' extensive policy to discuss in Africa on how to deliver basic services to the people.
Speaking to the press shortly after meeting the South Sudanese Foreign Minister, Blair pointed out that the international scene is on watch on the challenging insecurity threat in the country and assured cooperation.
"It is challenging but also an important time for South Sudan, its government and people to say that there is enormous goodwill support from the international community for the people of South Sudan," Blair said.
"Even though these challenges are very difficult right now, it's important for the people to know that there is a great sense of solidarity, support and sentiment for the difficulty but also passion to help in putting these difficulties right," he added.
Blair continued that, "It is important for the whole of the international community to help resolve this…this is a very big challenge."