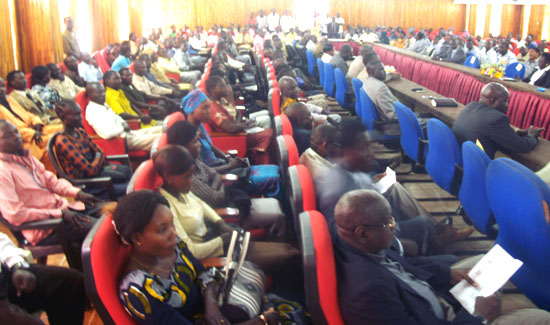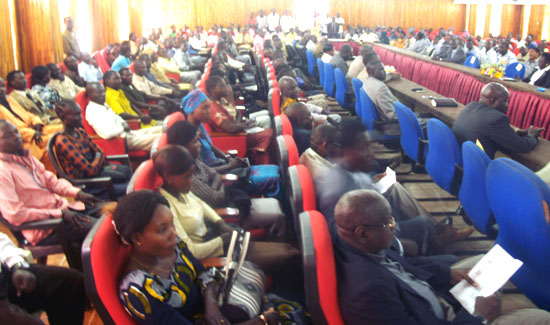 Over 400 youth participants drawn from four States and three Counties in Western Bahr el Ghazal State (WBGS) are attending two days first ever Culture, Youth and Sports conference in Wau.
The conference was officially opened by the National Minister of Culture Youth and Sport, Hon. Ciron Hitieng, hosted by State Governor Rizik Zackaria Hassan.
"I have come to Wau today to witness this first historical event, the first Youth Conference in the Country after months of independence and hoping that most of you will acquire better knowledge from this conference," Hitieng assured them.
Speaking during the opening ceremony, Hitieng said that the youths were very important to the government of the Republic of South Sudan and the Country that achieved its liberation through their struggles since they lost more lives fighting for the liberation.
Article 43 of the South Sudan Transitional Constitution underscores the importance of youths in this Country. "You shed a lot of blood and therefore, the government of the Republic of South Sudan will not forget you." He said.
Hitieng added that, the government is now planning to establish the National Youth Services in the Country. The services will include the construction of youth activities centres in each State and vocational training youth centres to enhance their activities.
"This will provide job opportunities in the future and good experiences to the youth and will help in addressing their concerns in the Country," Hitieng said.
Hitieng urged youths in all States to conduct a similar conference. "You are the future leaders to inherit this Country. Therefore, we have to give you all opportunities in knowledge transfers," he said.
Meanwhile Governor Rizik Zackaria Hassan described the conference as the first scientific youth conference that will target youth activities in the new nation.
Hassan assured that, the conference will target the role of youths in society and will transform the new nation into a conventional nation.
The conference had 4 States' youth representatives including the SPLM members youth League chairpersons, Deng Madut Deng from Warrap State, Garang Wol Kon from Northern Bahr el Ghazal State, Dahia Abdarham from Central Wau while the participant from Lake State had not yet arrived but was expected.
Last month, Greater Bahr el Ghazal States organized youth's strategy and planning conference in Northern Bahr el Ghazal town of Aweil but was challenged in an interview by three SPLM secretaries.
Garang Wol Kon the SPLM Youth League Chairperson in Northern Bahr el Ghazal State said that, his group boycotted the conference because the organizer did not provide them with sufficient information about the last events objectives.
Deng Madut Deng the SPLM youth League Chairperson in Warrap State described the last youth league conference in Aweil as individualistic without proper mandates; he described it as an ordinary conference.
Dahia Abaraham the SPLM Youth League Chairperson in Wau also said that Aweil Conference did not reflect the will of Greater Bahr el Ghazal State youths that is why he never sent his delegates to attend.