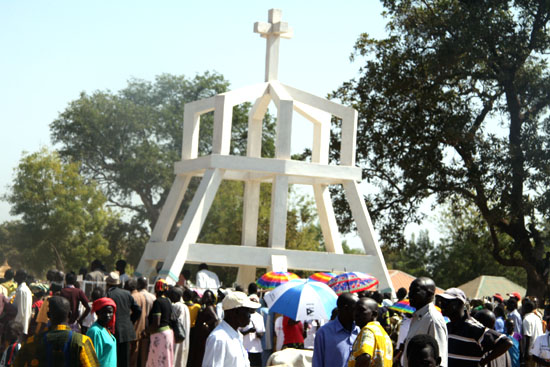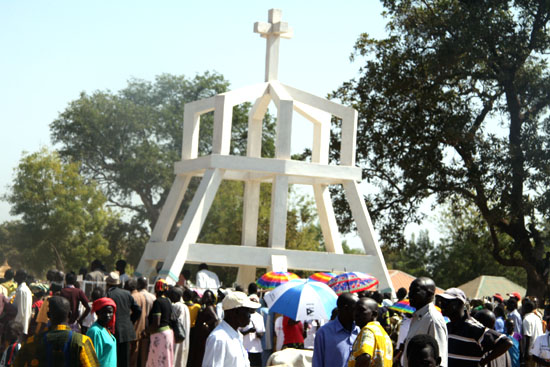 Several politicians and the entire public of Lakes State witnessed the reburial for the remains of veteran politician the late Samuel Aru Bol in Rumbek, the last Saturday.
Late Samuel Aru Bol was born in 1929 in Rumbek Town of Barh-El-Ghazal province and married to Susana Lou Kon with 9 children. He died in Khartoum in 2000. His remains were exhumed in June 2011 and transported to Rumbek his homeland by his family with support from State government before South Sudan's Independence Day of 9th July 2011.
While speaking during the funeral, his son Marial Samuel Aru thanked the people of Lakes State for making it possible to transport the remains of his father to Rumbek for final reburial.
Marial acknowledge the effort made by the federal government in Khartoum for allowing the remains of Samuel to be returned home to his people.
"We would like to thank the government of the Republic of South Sudan and the SPLM and a special thanks goes to Dr. Lual Acuek, the former Federal Minister of Petroleum, Mr. Paul Mayom, the Minister of Irrigation, Dr. Marial Awuou the Deputy Minister of Finance, Mr. Benjamin Madol as well the Agar Community in Juba for their great contributions."
The South Sudan National Parliament Chief Whip, Mr. Atem Garang represented the Republic of South Sudan government during the reburial ceremony.
The Late Samuel Aru was once the Minister of Co-operatives, High Executive Council, Juba and also the Minister of Regional Administration, Police and Prison in Juba.
Among other deeds, he was the Chairman of the 39 Advisory Committee that drafted and prepared the document discussed and led to the Addis Ababa Agreement 1972; Chairman of the USAP 4 Men Committee that came together with Dr. Riak Machar's group of Southern Sudan Independence Movement/ Army, SSIM/A. He also drafted and prepared the document discussed and led to the Sudan Peace Agreement, 1997; and he was a signatory to the Sudan Peace Agreement 1997.