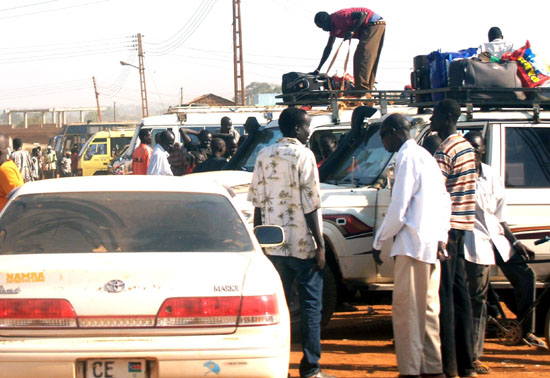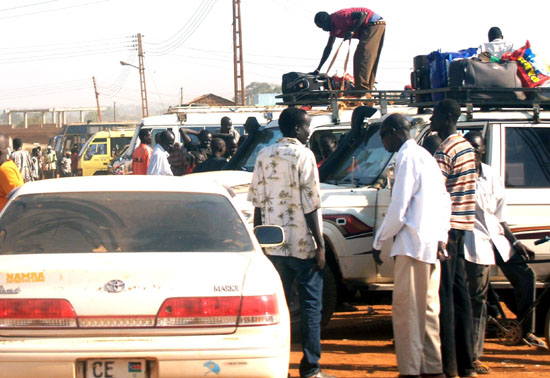 As the inhabitants of Western Bahr el Ghazal State capital of Wau prepare to travel to the countryside to join families for Christmas, several commuters are stranded in bus stations while Wau main airstrip is busy with long queues of passengers.
With potentially long queues and tedious checkpoints at the Wau airstrip, commuters must arrive earlier than bus stations.
Isaac Mayom, the manager of Wau main bus station told Gurtong that, "the skyrocketing fuel prices in Wau have widely affected commuters to high bus fares. A litre of diesel is charged 120 SSP and at least 20 litres is consumed for vehicles to move from Wau to Rumbek."
"It is worth mentioned that travelling from Wau to Rumbek which was once SSP 70 has reached SSP 150 per person let alone the unavailability of vehicles," he added.
"If a disabled passenger boards the bus and all the seats are occupied, we always ask other passengers to alight," Mayom continued.
Mayom also advised passengers that, "if your booked seat is occupied, don't force others out, use the next available seat."
Most parents in Wau are also complaining of the high cost of clothing and other basic services as the festive season starts. The price of a chicken has risen from SSP 25 to SSP 100 among other foodstuffs.