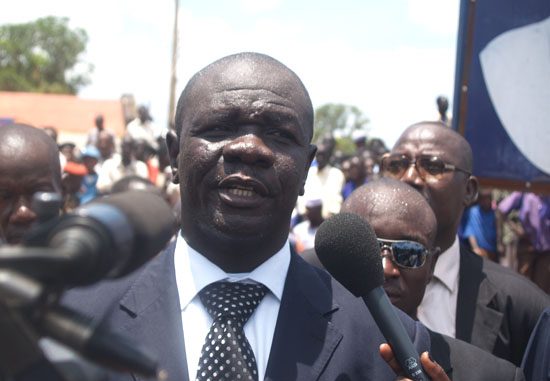 The Western Bahr el Ghazal State Governor Zackaria Hassan has described the death of renegade George Athor who was killed by the SPLA border patrol forces at Marobo County last Saturday as a victory for all South Sudanese as the Country celebrates the first Christmas as an infant nation.
"This is mostly victory for the entire country particularity the people of Junglei State who have suffered alot at the hand of the rebels during George Athor's time," Hassan stated.
Hassan made these remarks last Friday while addressing Journalists. He said that any South Sudanese who conspire to rebel against the government should now learn an unforgettable lesson from the death of the notorious renegade George Athor who died in crossfire.
This is also a big achievement for the SPLA forces who managed to study the movement of Athor's rebel group until they killed him.

"After the long South Sudan struggle for peace and freedom in the Country that ended in 2005 with the signing of Comprehensive peace Agreement (CPA), South Sudanese peace lovers will never wish to return to war but will defend themselves if provoked," Hassan said.
Governor Hassan expressed readiness of his government to provide basic services to the people of the State while asking the entire citizen to work together with the government for nation building.
Hassan cited that the priorities of his government is to provide security for his people, service delivery, food security and vowed to raise the living standards of the entire citizen across the State's 3 Counties.
"We are working hard to see that there is security and stability among citizens and to foster peaceful coexistence.
Governor Hassan urged the public to celebrate Christmas in a peaceful atmosphere since the State has enough police forces to protect all public places this festive season.