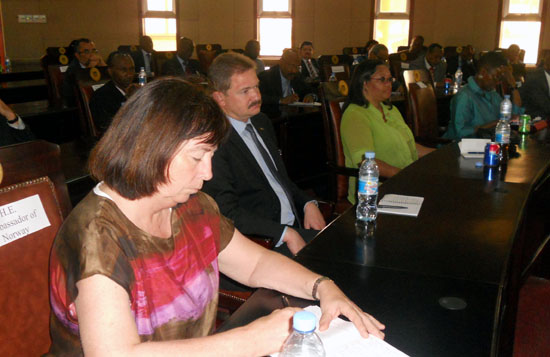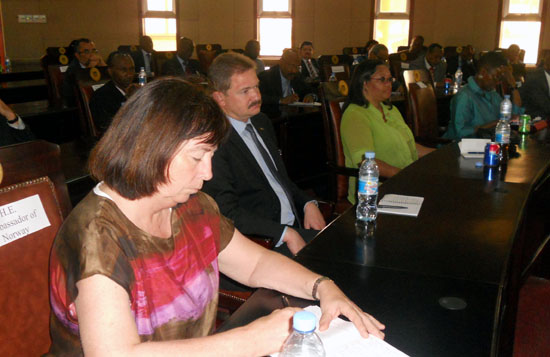 President Salva Kiir Mayardit last Friday addressed all the diplomatic corps in the Country regarding the failure of the negotiations between South Sudan and Sudan in Addis Ababa late last month.
The President said that the people of South Sudan are not vulnerable despite the closure oil production. He told the diplomatic community in South Sudan that Khartoum had been stealing the country's oil.
"There were oil wells operating all this time but they were not accounted for, when we were sharing the oil the company did not reveal this to us. This is a case that we are going to raise against the company and President Bashir. We will sue them in a court of law, they have no right to take the property of the people of South Sudan," President Kiir said.
"The second thing is that the quantity of the oil that was reported to us was very little, these are two discoveries that we found out after the decision to stop the oil production."
Kiir said that the negotiations should include all other outstanding issues of Abyei, Blue Nile and Southern Kordofan among others.
"We can sign the agreement without any concession if the agreement is binding to all of us." President Kiir stressed.
He said the government is determined to protect the people of South Sudan.
The Diplomatic Corps were in full attendance during the briefing. They asked few questions which were answered by the Chief Negotiator for South Sudan, Pagan Amum and the Minister of Energy and Mining, Hon. Stephen Deu Dau.