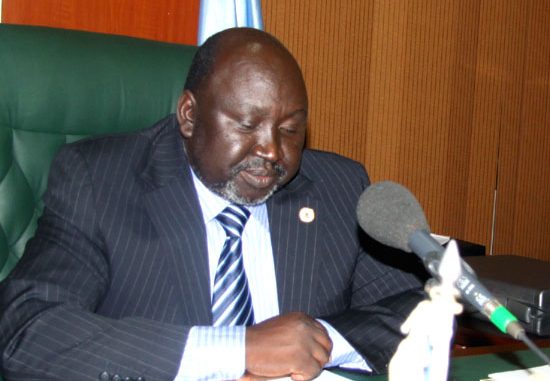 The government of Lakes State has reported that 12 people were found dead last Saturday afternoon after fire consumed the Titagau payam forest in Yirol East County. According to the County Commissioner, Mr. Bullen Bol Achinbai the cause of fire is still unknown.
Mr. Bol said that the 12 deaths will be properly investigated. He also revealed that that 2 people are still missing and that two guns completely burnt were found next to the dead bodies symbolising that 2 soldiers were among the dead.
"12 people were confirmed dead in the forest fire last Saturday – 2 were soldiers, 4 people were pastoralists and 6 women," Bol confirmed.
These late soldiers were part of our County security patrolling team constituted by a special security taskforce; they were deployed to monitor and report the County border cattle raids.
The Lakes State Governor Hon. Chol Tong Mayay condemned the fire incident yesterday while saying that "it is very unfortunate for the State government to lose such strong soldiers and beloved civilians".
The Governor urged the South Sudan Fire Bridge team to insert efforts in managing fire accidents in forested and residential areas. Hon. Tong urged the Ministry for Environment to put up clear structures on how forests could be protected from fire outbreak.
This is the first time in Lakes State particularly in Yirol East County to have bush fire kill people.