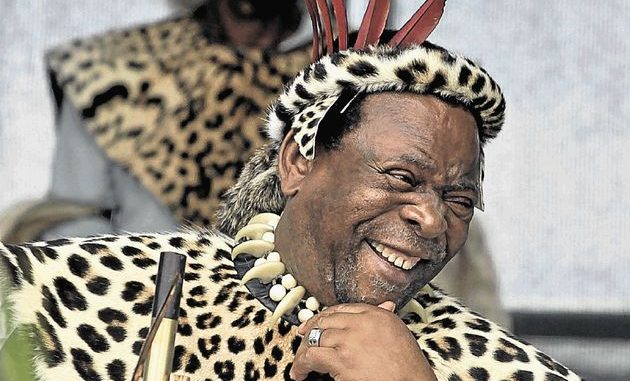 Zulu King commented on the Congolese expatriates on their long march to the National Assembly and declared it an effort to sabotage the South African government.
Hundreds of Congolese expatriates based in Cape Town marched in protest to National Assembly during last week against declaration of Joseph Kabila as the President of South Africa after the latest elections that took place in the country.
President assumed the KwaZulu-Natal legislature office Monday morning and commented that he was disappointed with the protest. He further added that South Africa has been home to numerous African expatriates who abandoned their home countries for different reasons. The humble gesture of accommodating the refugees was taken on human grounds and should be respected by all. However, the protest march displays sentiments otherwise existing in the nation.
He said, "Now that they have been accommodated here, they have turned into radical political activists and their behavior reflects badly on the image of South Africa. I do not accept anything that seeks to undermine the image of South Africa. Their behavior is unacceptable. We respect our leaders and we discourage people who protest and criticize our government and president".
The spokesperson of the Union for Democracy and Social Progress, Leonard Mulunda clarified that their motive behind the protest was not to discourage or raise voice against the efforts made by the South African government but to bring attention to the feelings of people about happenings in DRC.
Article viewed on Oye! Times at www.oyetimes.com