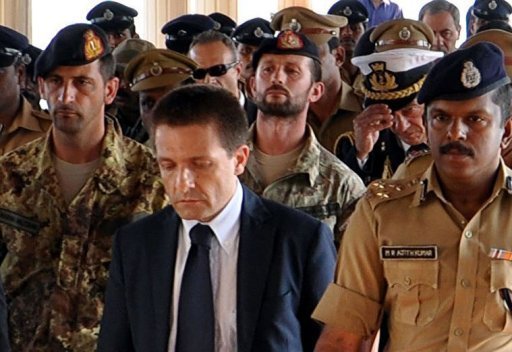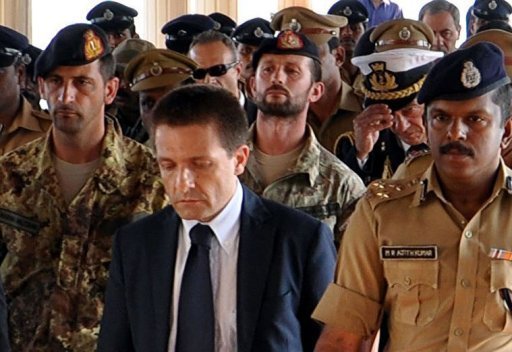 The Italian navy guards from Enrica Lexie filed their petition of plea in Kerala High Court against the alleged killing of two fishermen at Kerala coast. Media broke the news on television channels about the alleged killing of two fishermen by Italian navy guards last Wednesday.
The navel guards, Salvatore Girone and Latore Massimilliano, have been taken in custody and given to police officers for a three-day remand for investigative purposes of the case. The navel guards of Italy had filed a petition with the court that they cannot be prosecuted under Indian law. However, the Magistrate in charge rejected their plea and gave their custody to police officials on Wednesday.
Judicial Magistrate K P Joy announced judicial custody of the accused till 5th March but allowed the police a three-day remand of the accused on demand of further detailed investigations.
Giulio Terzi, Italian foreign minister raised his voice against the allegations put on the navel guards on Monday and said that the guards had mistaken the fishermen as pirates attacking Italian marines. He recorded his protest after the delegation sent to India by Italy to protect the navel guards failed to save the guards in question from being arrested.
He said, "There are currently considerable differences of a legal character. Up to now, I have not seen the cooperation between India and Italy that would be desirable and allow a quick resolution".
Article viewed on Oye! Times at www.oyetimes.com