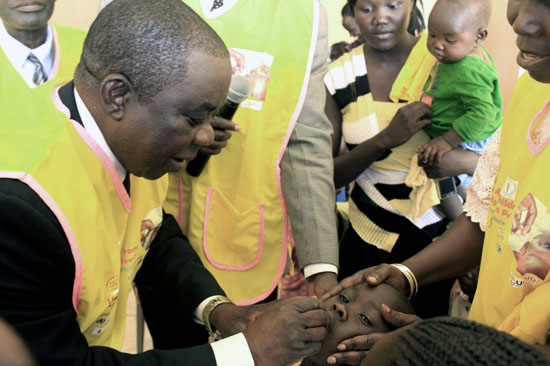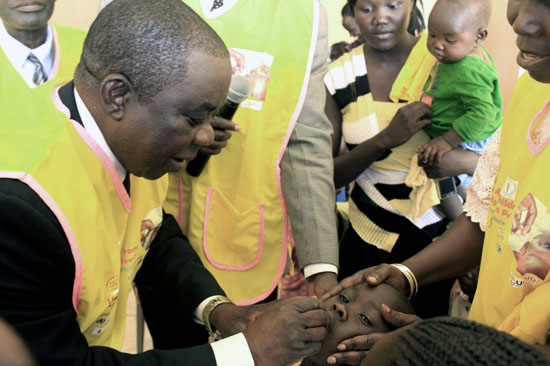 United Nations International Children's Emergency Fund (UNICEF), Word Health Organisation (WHO), in partnership with the Ministry of Health last Wednesday organized an orientation workshop for journalists to inform them on polio ahead of the polio campaign due to begin next Monday.
The campaign is funded by UNICEF and WHO in partnership with the Ministry of Health under the theme "keeping South Sudan polio free," is aimed at kicking the killer disease out of the country.
The campaign which will take four days is going to be the first this year and other three campaigns are expected to be launched this same year.
The Health Specialists of UNICEF, Dr. Anthony Asije who walked the journalists through the medical part of the disease and Swangin Bismarck, the UNICEF Communication Officer told journalists that their role is important in the fight against the disease.
Polio is one of the killer diseases that can paralyse children once affected. Children are vulnerable to the disease because of their weak immunity and the only way to avert that is by immunizing them against the disease.
Polio, a virus known as "wild poliovirus-WPV" is contracted through mouth, in water or food that has been contaminated with faecal material from an infected person.
The symptoms of polio include fever, fatigue, headache, stiffness in the neck, pain in the limbs and vomiting.
There is no cure for the disease though it can be prevented through vaccination. Polio paralysis is permanent and scientists have tried to find a cure but in vain.
Dr. Anthony Asije said that since June 2009, South Sudan has not had a case of Polio but insist it could strike again if continuous vaccination is not done.
The Specialist also expressed a few challenges of lack of awareness and refusal by some mothers to allow their children to be vaccinated.
He further called on parents to bring their children for medication even when the vaccinating team does not reach their area and that they should report any case of suspected polio outbreak.
At least 3.2million South Sudanese children from the age of one to five will be beneficiaries of the campaign that is set to kick off on Monday 27/2/2012 to Thursday in all parts of South Sudan.