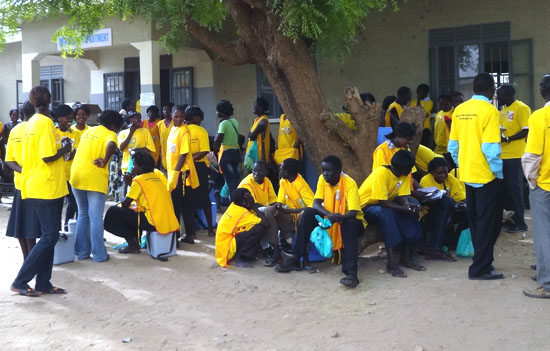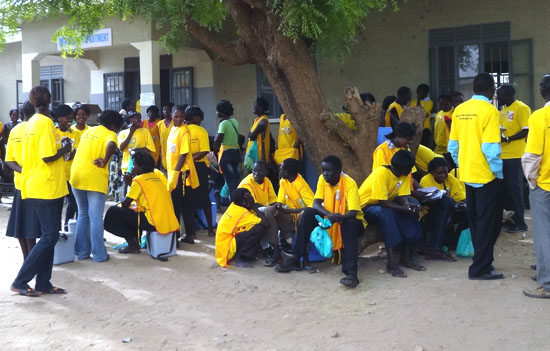 The National Immunization Day (NID) is a program sponsored by the United Nations International Children Educational Fund (UNICEF) and World Health Organizations (WHO) in partnership with the Ministry of Health (MoH). The campaign was launched under the theme "keeping South Sudan polio free," is aimed at kicking the killer disease out of the country.
The campaign which will take four days is going to be the first with three others set to be launched this year.
Speaking to Mary Kiden, one of the vaccinators, she said that the vaccination is going on well and that mothers are responding.
Meanwhile Juan Rose, a mother of two appreciated the effort made by the vaccinators to reach her home adding that polio is a dangerous killer which should be prevented.
At least 3.2 million children nationwide under the age of five are expected to receive the vaccination throughout the country in the four days campaign.
Polio, a virus known as "wild poliovirus-WPV" is contracted through mouth, in water or food that has been contaminated with faecal material from an infected person.
Children are vulnerable to the disease because of their weak immunity and the only way to avert that is by immunizing them against the disease.
The symptoms of polio include fever, fatigue, headache, stiffness in the neck, pain in the limbs and vomiting.
There is no cure for the disease though it can be prevented through vaccination. Polio paralysis is permanent and scientists have tried to find a cure but in vain.
The Specialist also expressed a few challenges of lack of awareness and refusal by some mothers to allow their children to be vaccinated.
He further called on parents to bring their children for medication even when the vaccinating team does not reach their area and that they should report any case of suspected polio outbreak.