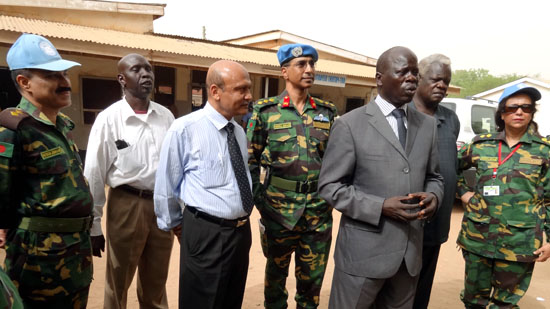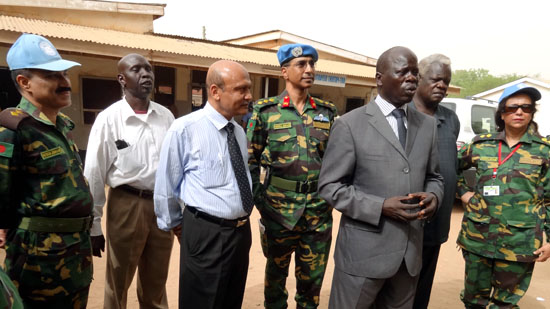 This came yesterday during the launch of the Bangladesh level II Hospital consultancy program that is set to help the Hospital.
At least the burden has been relieved from the Hospital after the members of parliament from the State carried out a survey which showed that the people in Juba are lacking proper medical attention.
The Deputy Speaker of Central Equatoria State, Hastin Yokwe Anisio, who was the chief guest at the launch of the regular program revealed that, they started the idea four months ago and that National Democratic Institute (NDI) and South Sudan Network for Democracy and Elections (SUNDE) linked them up with Bangladesh level II Hospital.
The Bangladesh level II Hospital in the UNMISS, (a section of Bangladesh medical corps) yesterday morning begun providing services to the Munuki Health Centre.
The experts are also expected to do the same tomorrow in Kator in their weekly program where as the State Deputy speaker said that the number of days for the consultancy shall be increased if the need increases.
The team will provide medical assistance to patients with serious health problems and refer more serious cases to their hospital at the UNMISS compound.
The routine service will include surgical operation for other cases and all will be free of charge. Other complex cases for the Health Centre will be referred to the Bangladesh Hospital in the UMISS compound.
The Deputy Speaker of Central Equatoria State, Hastin Yokwe Anisio thanked the Bangladesh medical corps for the support they are rendering to the people of South Sudan.
"I hope our people will benefit from this service, this is given to us freely by our friendly Bangladesh corps who are doing it out of their mandate," he said.
These services will be offered by Bangladesh medical experts of different specialties who will handle most of the difficult cases.
Meanwhile the Commanding Officer of Bangladesh Level II Hospital, Col Syed Iftekhar Uddin said that they are trying to extend their cooperation to the people of South Sudan.
He added that the health sector in South Sudan needs nurturing.