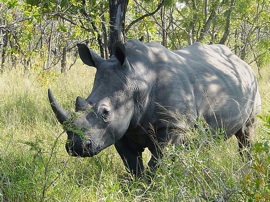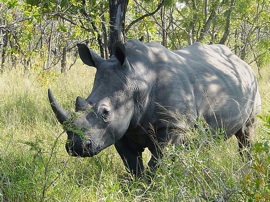 Security measures at the Kruger National Park are rapidly improving as South African National Parks is planning to strictly implement its anti-poaching strategy. The Head of Communications at SANParks, Wanda Mkutshulwa, told the media that a number of rangers are being appointed at the main entrance gates to enhance security. These rangers are instructed to help with the search and arrest offenders.
Mkutshulwa said these steps are part of a bigger plan to curb rhino poaching. At least 42 rhinos were poached in the Kruger Park this year, making current toll more than one rhino a day.
"We are at war and every single tactic will assist in ensuring that total control of all entry and exit points are managed by those tasked with the upkeep of the area integrity. It is no secret that the Kruger National Park has borne the brunt of these activities in recent times. Therefore if we are serious about winning this war all commands must be marshaled from one point," said Mkutshulwa.
She also said the tracker dogs have previously helped in the several successful anti-poaching operations. Mkutshulwa appreciated individuals and companies who are assisting SANParks with training and donations of these dogs.
Moreover, SANParks also appointed retired army Maj-Gen Johan Jooste to head the antipoaching operations. All these measures are aimed at reducing the number of animals that are being lost to illegal hunting.
"We bled in December, but as of January 1 there has been a change in strategy from a conservation management system to greater law enforcement, and this is working. Our operations are more militaristic. The number of poachers has increased inside and outside the park," Mabunda said.