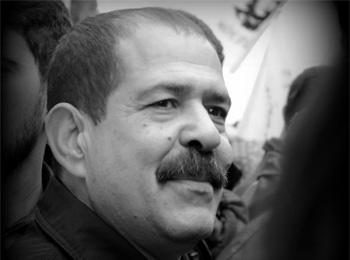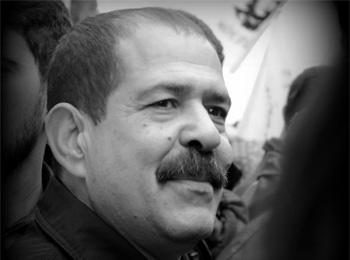 Tunisian opposition leader Chokri Belaid was found dead outside his residence on Wednesday. Belaid's murder enraged his supporters who later attacked the offices of ruling Islamist Ennahda Party in protest. According to Rached Ghannouchi, Chief of Ennahda, the murderer was looking for a bloodbath in Tunisia.
Reportedly, a shooter wearing the traditional hooded long burnous robe opened fire at Belaid at close range as he left his Tunis home in the morning. Thousands of furious supporters gathered outside the interior ministry in Tunis. They took their anger out on the police while abusing the Ennahda Party.
"The interior minister holds personal responsibility for the assassination of Chokri Belaid, because he knew he was threatened and he did nothing," Nejib Chebbi, leader of the allied secular Republican Party, said.
Belaid was considered a candid critic of Ennahda government and his
family accuses Ennahda Party for brutally murdering him. According to Belaid's wife, her husband had been receiving death threats. President Moncef Marzouki has reportedly condemned the incident and sent his condolences to the opposition and victim's family.
President Marzouki said: "This odious assassination of a political leader who I knew well and who was my friend … is a threat; it is a letter sent that will not be received."