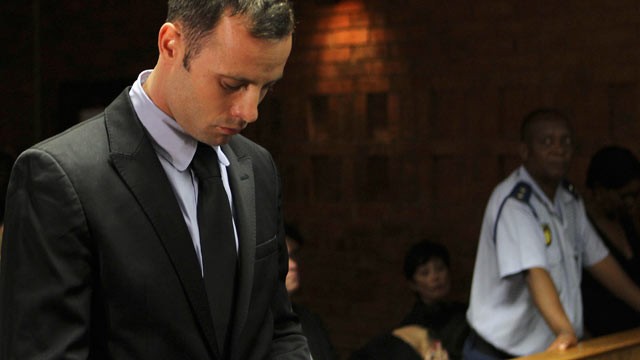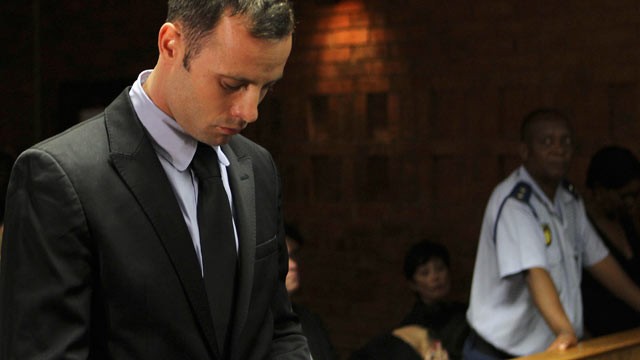 The court hearing Pistorius' case adjourned proceedings until after lunch. Pistorius is charged with the murder of his girlfriend Reeva Steenkamp, who he claims to have shot dead by mistake. Pistorius has denied all the accusations by saying he thought he had shot an intruder.
Pistorius' lawyer Barry Roux claims his client's actions after the incident seem quite probable. He portrayed the picture saying these are the facts and there is nothing improbable about that.
Earlier on Thursday, the lead investigator in the case, Hilton Botha, was replaced by country's top detective, Vinesh Moonoo. State prosecutor Gerrie Nel told the court that he heard that Botha was himself charged with attempted murder.
Reportedly, Botha is facing seven attempted murder charges relating to an incident in 2011 when he allegedly opened fire at a vehicle carrying seven people. The National Prosecuting Authority had provisionally withdrawn the charges; however, after the completion of initial investigation, NPA has decided to charge him.
According to Botha, the case was only reinstated because it has something to do with his work on Oscar Pistorius. National police commissioner Riah Phiyega implied that Botha's replacement was aimed at strengthening the police investigation.
"With the process of the bail application over, I, as the national commissioner of police, am appointing a new team to take the matter on a long haul and Lieutenant General Vineshkumar Moonoo is leading that team. Investigating officer Botha is not part of that team," she said.