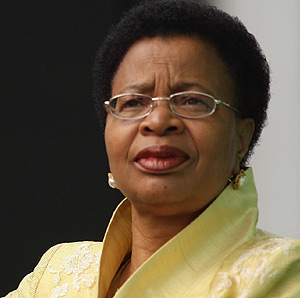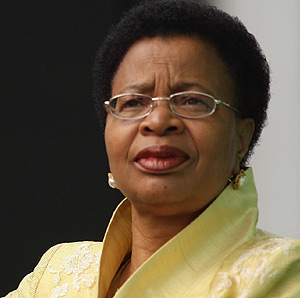 Wife Graca Machel told the media on Monday that former South African President Nelson Mandela is recovering well after the hospital discharged him earlier this month.

"He is doing well. That is why I am here," she said after her address in Johannesburg.

Doctors sent the 94-year-old legend home on 6 April, after giving him proper treatment for pneumonia. The government gave a statement that his release was decided following a sustained and gradual improvement in his general condition.

Mandela has been suffering through illnesses due to his old age. He is still under special care at his Johannesburg home. He was rushed to hospital on 27 March, suffering from a recurrence of a lung infection. His condition created frenzy around the country as people began to worry about his frail health.

Nobel Prize winner Mandela has been suffering through lung problems ever since he was a political prisoner on Robben Island where he contracted tuberculosis. Mandela served as South Africa's first black president from 1994 to 1999 and is widely regarded as the father of the nation.

US President Obama also sent Mandela his best wishes.

"When you think of a single individual that embodies the kind of leadership qualities that I think we all aspire to, the first name that comes up is Nelson Mandela. And so we wish him all the very best," he said.