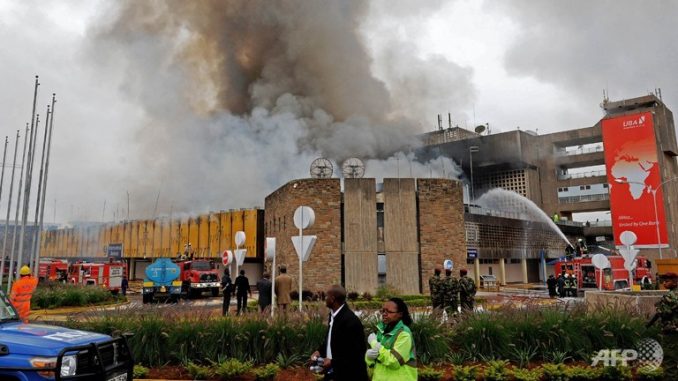 Some flights resumed at Jomo Kenyatta International Airport on Thursday after it remained shut for a day. Fire at the main airport in Kenya disrupted routine schedule on Wednesday and forced the authorities to keep the facility closed for over 24 hours.

Initial reports revealed that slow response from firefighters caused the fire to spread in a wide area; however, the cause of fire remains undetermined. A makeshift international arrivals terminal will be constructed to facilitate international flights.

"What is key is the speed at which this is normalized. If they can pull a rabbit out of the hat and get international flights moving they may bail themselves out. If this drags on it is going to damage Nairobi's regional hub status," said Aly Khan Satchu, a Nairobi-based analyst.

Airport staff has described the damage as extensive and claimed that the airport's electrical and mechanical systems are down. The incident is likely to hit Kenya's horticulture industry as several cargo planes remain grounded.

"We still have not flown any produce out. We are waiting to see what rolls out today. In the meantime, [we are trying] not to bring any more produce out until we see what happens," said Jane Ngige, chief executive officer of exporters association Kenya Flower Council.