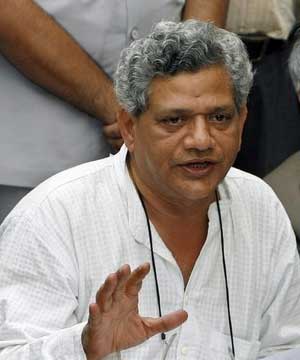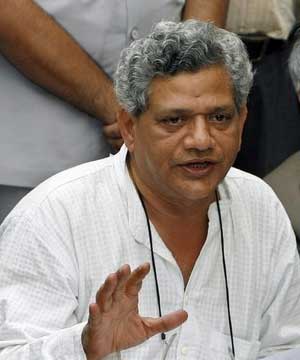 Kolkata: West Bengal Left Front selected their politburo member Sitaram Yechury for the next Rajya Sabha elections from West Bengal which is scheduled to occur on July 22. Only six members will be elected from the 294 members with their permission. In the year 2005, Yechury also got selected as the Rajya Sabha member for the second time.
On the other hand, Trinomool Congress decided three people as their Rajya Sabha members, the quizmaster Derek O'Brien, former land reform & land reform secretary & retired IAS officer Debabrata Banerjee & Srinjoy Basu. Trinommol can select any four members for the rajya sabha elctions because they are ruling the state & having the majority in the 295 states. To be one of the members in the rajya sabha, the person should have at least 42 votes with him & surprisingly Banerjee has got that much votes & he is helping Mamta in the land acquisition case in the state.
The congress party can also send their member for the rajya sabha elections as they have won 42 seats among 294 seats. The West Bengal Pradesh Congress Committee (WBPCC) President, Pradeep Bhattacharya may be the member from the party for the Rajya Sabha elections. The green signal from the National Congress in few days.
In the intervening time the CPIM party decided to send all of their MPs & MLAs to New Delhi to register complaints against the Trinomool Congress that they are forcing to leave the small & subsidiary farmers to leave their respective lands. The chairman of CPIM addressed to the media that, Trinomool Congress activists are compelling the farmers of Howrah & North 24 Parganas. From other districts people are also reporting the same against the ruling party. They will try to draw attention of the National Congress to prove everything by sending their MPs & MLAs.
Article viewed at: Oye! Times at www.oyetimes.com