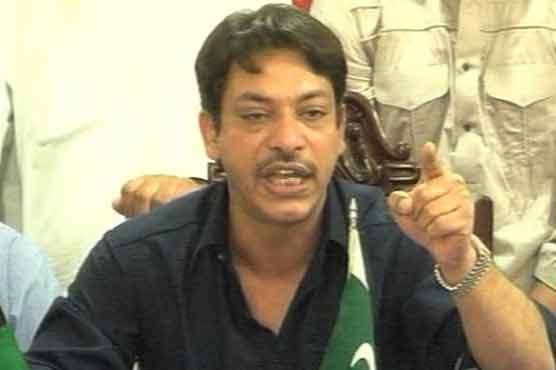 Police has confirmed that former Senator of Pakistan Peoples Party (PPP), Faisal Raza Abidi, has been arrested on Saturday due to his alleged involvement in a double murder investigation. Superintendent Police for Jamshed Quarters, Tahir Noorani, explained that Abidi was taken into custody during an early morning raid at his Karachi residence in connection with the killing of two men who belonged to the Tableeghi Jamaat in Patel Para area of the metropolis a day earlier.
SP Noorani mentioned that "police have arrested Faisal Raza Abidi over his alleged involvement in the double murder case." The murders took place yesterday when armed pillion riders shot the two men dead near the Fatima Bai Hospital and rode away. According to the spokesperson of the outlawed 'Ahle Sunnat Wal Jamaat (ASWJ)' the two victims were their supporters, but the SHO has confirmed that the men killed hailed from Khuzdar and were associated with the Tableeghi Jamaat.
SHO Inam Hasan Junejo has unveiled that an FIR for the double murder (FIR # 379/2016) was registered at Jamshed Quarters police station against unknown suspects on Friday night under Section 302 (murder) and 7-ATA (anti-terrorism act of 1997) on complaint of the victims' relative Ghulam Mohammed. The double murder took place after the killings of three members of ASWJ at Shafiq Mor in North Karachi and a prayer leader in Hyderi Market. According to Counter-Terrorism Department official, Raja Umer Khattab, the same group was involved in all six murders of Friday as the police's forensic lab report confirmed that the same weapon was used in three separate incidents.