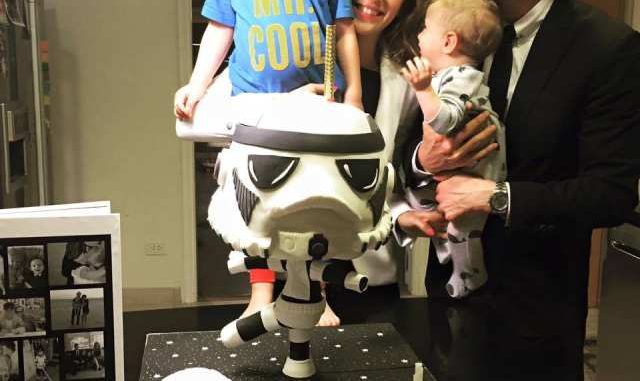 Internationally acclaimed Canadian singer, Michael Bublé, and wife, Luisana Lopilato, recently revealed through a Facebook post that there three-year-old son has been diagnosed with cancer. The post published at Lopilato and Bublé's page on early Friday explained "we are devastated about the recent cancer diagnosis of our oldest son Noah who is currently undergoing treatment in the U.S. We have always been very vocal about the importance of family and the love we have for our children."
Moreover, Bublé mentions in the post that "Luisana and I have put our careers on hold in order to devote all our time and attention to helping Noah get well. At this difficult time, we ask only for your prayers and respect for our privacy. We have a long journey in front of us and hope that with the support of family, friends and fans around the world, we will win this battle, God willing." Earlier a few weeks ago, Bublé and Lopilato made an emergency trip to the U.S. from their home in Argentina since Noah was not feeling unwell. In the beginning, doctors presumed he was suffering from mumps but then later he was diagnosed with cancer.
Just last year, Noah was in the news for being hospitalized after suffering severe burns from an accident involving scalding water in Argentina. 41-year-old Bublé has so far cancelled all his upcoming appearances and joined the family. However, he was still announced the host for the 2017 Juno Awards so it's not clear if he will continue with the role or not.