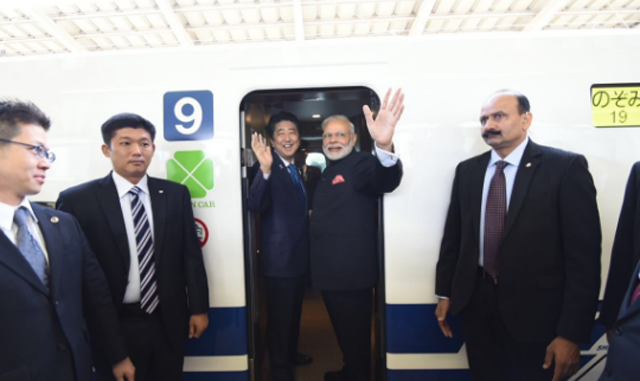 Prime Minister Narendra Modi has concluded his three-day visit to Japan that included signing of a landmark civil nuclear deal and nine other agreements between the two countries in various fields. In a message posted by External Affairs Ministry Spokesperson, Vikas Swarup, on twitter, he mentioned "Sayonara Japan! An important friendship stands strengthened as PM @narendramodi enplanes from Osaka for the journey back to Delhi."
In his visit, Modi addressed a luncheon gathering of business leaders in Kobe, a city on Osaka Bay, after he travelled with his Japanese counterpart, Shinzo Abe, in Japan's famed high-speed Shinkansen bullet train that is being introduced in India on the Mumbai-Ahmedabad stretch. India and Japan signed 10 pacts covering a range of areas such as boosting Japanese investment in infrastructure, railways, and for cooperation in space and agriculture, as part of agreements to bolster bilateral ties.
Perhaps the most significant deal signed between the two countries included a landmark civil nuclear deal with India that would allow export of its atomic technology and reactors, after adding features like safety and security keeping in mind its sensitivities on the issue. In his visit, Modi and Abe held wide-ranging talks which covered aspects like trade and investment, security, terrorism, cooperation in skill development, aerospace and people-to-people contacts. On his way back from Japan, PM Modhi also made a brief stopover in Thailand to pay respects to revered King Bhumibol Adulyadej, who died last month after a protracted illness.