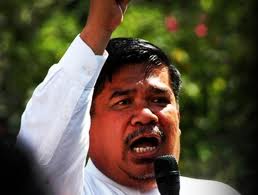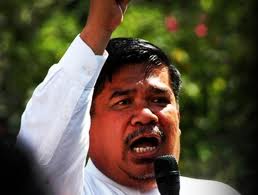 Inspector-General of Police Tan Sri Ismail Omar said the comments made by Mohamad have caused a public outrage. The police have recieved hundreds of reports against Sabu's alleged remarks.
"One should not twist the facts of history and dishonour those who fought for the freedom of our country," he said during a press conference at Bukit Aman here Thursday.
Azlas Jaafar, 62, said Mohamad dishonoured her father Kons Jaafar Hassan and others who were killed during the Bukit Kepong tragedy,
"I am very sad that he (allegedly) hailed the communists' as heroes.
"My family and I do not want to have anything to do with him," she said at her home in Cendering here yesterday.
Political leaders have urged to public to show retrain. Home Minister Datuk Seri Hishammuddin Tun Hussein has described Sabu's alleged remarks as "politically shallow" and a "provocative tactic" to gain public attention.
"He wants to provoke us (Barisan Nasional) into reacting but it is not working because many Malaysians of different races and religions have expressed their anger over the statement," he said after attending the Prime Minister's Hari Raya open house at Seri Perdana here yesterday.
Even former prime minister Tun Dr Mahathir Mohamad felt it would be wise for the authorities not to arrest Mohamad but instead to let him continue with what he wants to say about the events at Bukit Kepong.
Article viewed on Oye! Times at www.oyetimes.com