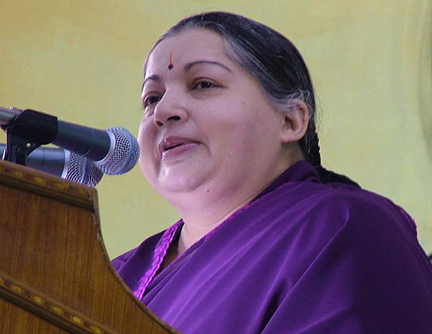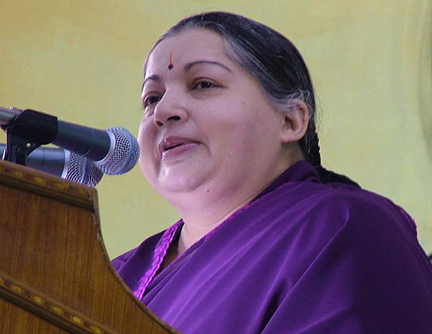 Tamil Nadu chief minister, Jayalalithaa has showed her serious concern over increasing attacks on Indian fishermen by the Sri Lankan navy. She has said that such assaults on Indian citizens should be viewed as an act of provocation and aggression against India, similar to firing across the borders of India by neighbors such as Pakistan and China. She has conveyed her strong sentiments to foreign secretary, Ranjan Mathai, who called on her here ahead of his three-day Colombo visit.
She has told that most incidents of detention and harassment have occurred off Ramanathapuram and Nagapattinam districts and that the Sri Lankan fishermen have in the past one month, taken away fishing implements and catch from Tamil Nadu fishermen, especially off Nagapattinam District coast.
"As the boats sailing out of Sri Lanka are under the close surveillance of the Sri Lankan Navy, there is likelihood that these incidents took place with the knowledge of the Sri Lankan Navy," she has added.
Further, she has asked Mathai to discuss the matter with the Sri Lankan authorities during his visit there. She also told him of the hesitation of local fishermen that people who threatened them may actually be personnel of the Sri Lankan Navy in disguise of fishermen.
Article viewed on Oye! Times at www.oyetimes.com