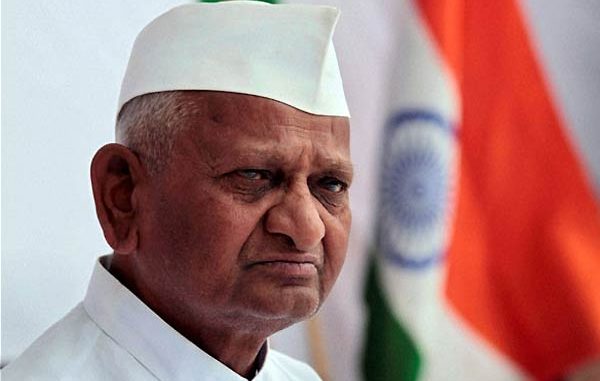 "Anna Hazare will fast again if the Lokpal Bill is not approved in the winter session of Parliament," Team Anna member Arvind Kejriwal has warned on Saturday. He said a few days back that he had met Anna Hazare and told him about the preparation for another fast if the swear made were not kept.
Kejriwal has told that Hazare's association was not targeted against the Congress. "It could be just any party that shows reluctance to pass the bill." Kejriwal clarified that Kiran Bedi, another Team Anna member, had no intention of hiding facts or taking improvement. "Whatever she increased from the air tickets she ploughed back to social service, including an organization that looks after the children of jail inmates."
High-profile Team Anna member Kiran Bedi finds herself in a bind over charges that she flies economy class and submits bills for higher class permitted by organizations that invite the Magsaysay award winner. Kejriwal said: "The 'janata' (public) is supreme in our country and not Parliament."
The Hisar Lok Sabha by-poll earlier this month, he said, had designated which way the wind was blowing. "I ask for people ofAgrato vote out in the coming elections those who are not spotless or do not support the Jan Lokpal bill."
Kejriwal has said Hazare, already 74, had been forced to fast. "If they had accepted the command for the Lokpal, the fast would not have been necessary." He said the movement had had a noticeable impact on the mindset of the people, particularly the youth, and corruption was now a major issue that political parties would have to battle.
Kiran Bedi, along with other Team Anna members Manish Sisodia and Kumar Viswas, also addressed the public meeting gathering at MD Jain Inter College which, byAgrastandards, was not big. "Only school children, some NCC cadets and curious spectators were around. A large number left the ground since the meeting began two hours late," said Manohar, a banker.
Article viewed on Oye! Times at www.oyetimes.com