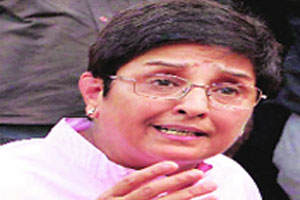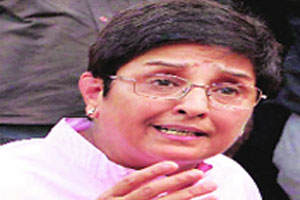 Amid the controversy of Kiran Bedi's inflated invoice, the head of the agency that manages Kiran's travel itinerary resigned and ended his business with her NGO.
He said that the controversy of inflated invoices "unnecessarily tarnished his reputation"
Anil Bal, proprietor of Flywell Travel, a founder member of Bedi's India Vision Foundation (IVF), and an associate of the former police officer for 25 years, also resigned as a trustee of her NGO.
In a statement, Bal described the decision by IVF trustees, announced in two tweets by Bedi yesterday, to ask his company to refund the inflated amount to Bedi's host organizations as "bizarre".
When Bal was contacted to provide details, he refused to speak in detail, but if sources close to him are to be believed then the reason for his resignation were the differences between him and Bedi on the matter of inflated invoices.
Bal in his statement said "Resolution passed by IVF trustees (I was not present as I was overseas and returned only this morning) last week was communicated to me and I welcome the first part of the same concerning future travel arrangements but find the order given to Travel Agent to refund the excess amount collected as bizarre. Credit balance in the IVF account with us belongs to IVF and can only be refunded to IVF and cannot be refunded to any third party as we do not have transactions with these parties. We do not know who these parties are and what arrangements IVF had with them concerning Mrs Bedi's travel."
Article Viewed on Oye! Times @ www.oyetimes.com