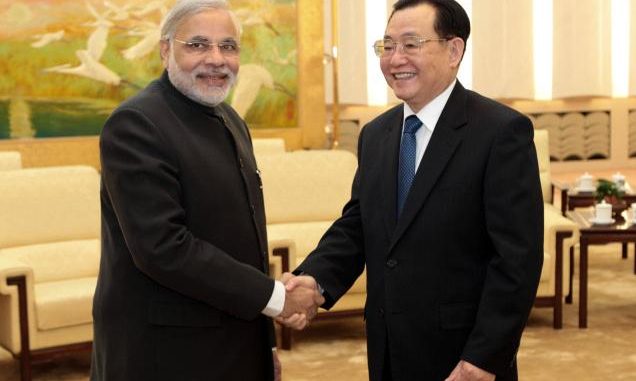 Gujarat is considering introducing the teaching of Mandarin Chinese in language schools and in its universities as part of an initiative to expand the State's economic and cultural engagement with China, officials said on Wednesday.
Chief Minister Narendra Modi, who is visiting China this week on a visit aimed at promoting investment in the State, said he wanted to widen cultural engagement with China, starting with popularizing the study of Mandarin in his State.
"To give a big boost to economic interaction, we must emphasize cultural exchanges," he said on Wednesday addressing an investors' meeting.
"I am keen to start a Mandarin language school," the Gujarat Chief Minister said.
A.K. Sharma, CEO of the Gujarat Investment Development Board (GIDB), told the media, there were two universities in the State that currently offered Mandarin courses – Gujarat University in Ahmedabad and MS University in Vadodara.
"We hope to expand this in the future," he said. "Right now, there perhaps isn't enough interest, but as trade with China grows we think we can take this forward. We even have fully trained teachers to do so."
Mr. Modi on Wednesday appeared particularly keen to help popularize the Chinese language in his the State. He told reporters he had prepared, ahead of his visit to Beijing, visiting cards in Mandarin Chinese, making the point that his State already had trained speakers of the language.
Article Viewed on Oye! Times @ www.oyetimes.com