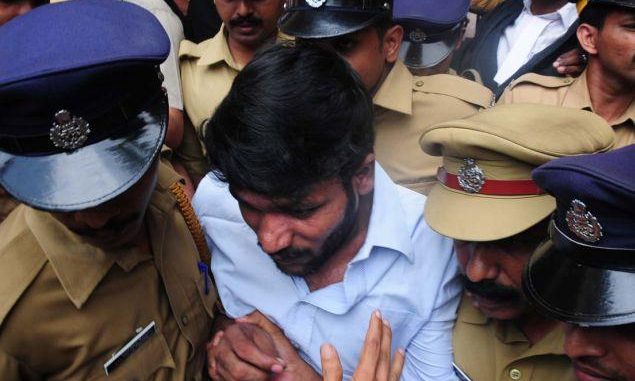 A one-handed beggar who pushed a woman passenger returning from work out of a passenger train at night when she resisted molestation and subsequently raped and killed her while she was lying injured near the railway track was awarded death sentence by a fast track court here on Friday.
The beggar, 30-year-old Govindachamy from Virudhachalam in Tamil Nadu, assaulted 23-year-old Soumya, who was travelling in an empty ladies' compartment of Kochi-Shornur passenger on the way home after her work as a sales girl at a mall in Kochi on February 1st this year. When Soumya resisted the rape attempt, the beggar pushed her out of the moving train near Vallathol Nagar station. The beggar jumped out along with girl and raped her while she was lying injured near the railway track. Soumya was found lying unconscious near the railway track and was moved to a hospital later, but succumbed to injuries on February 6th.
Govindachamy was found guilty of rape and murder by the special court judge, KN Raveendra Babu, on October 31. The prosecution had demanded for maximum punishment and had produced documented evidence before the court that Govindachamy was a habitual offender and has been convicted in eight cases in Tamil Nadu from 2004 to 2008.
Article Viewed on Oye! Times @ www.oyetimes.com