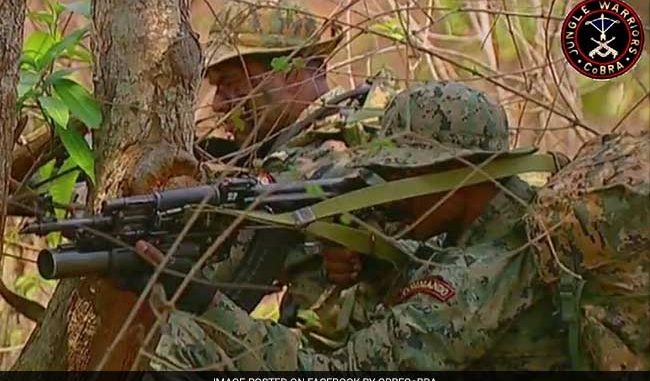 In an embarrassing case of defiance of CRPF leadership, commanded by outgoing Director General K Durga Prasad, almost five dozen trained commandos of the elite anti-Naxal Force Combat Battalion for Resolute Action (CoBRA) deserted the paramilitary during the weekend. This is the first of its kind case of mass desertion by highly trained commandos from the Indian Army that is titled as the lead counter-insurgency and anti-terrorist Force.
Leaked internal communications suggests that exactly 59 CoBRA commandos deserted the Force while on way to deployment in Gaya (Bihar) with 205 CoBRA Battalion on February 2. It was confirmed on Sunday (February 5) by the CRPF that the commandos have deserted the force in an internal memo circulated to all the formations of the paramilitary in the country.
The communication forwarded to all the CRPF formations through the internal communication network of CRPF dated February 5 states that "following 59 Constables of Counter Guerilla team of this battalion who were coming back from RTC (Recruit Training Centre), Srinagar after completion of their basic training under command No. 095000498 HC/GD Vijay Singh became deserter from the train." Furthermore, it was added that "according to HC/GD (Head Constable/General Duty or Operational Duty) Vijay Singh, he along with these Constables were boarded Train No. 13152 Jammu Siyaldah Express from Jammu Railway Station for Gaya Junction on 02/02/2017 at about 1855 hrs. On the way of Gaya, these Constables deserted from the train without the permission of competent authority."


Loading ...