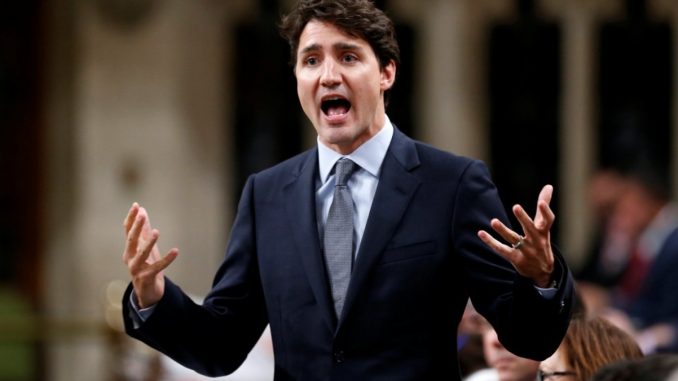 Canadian Prime Minister Justin Trudeau reportedly received a call on Saturday from his British counterpart, Theresa May, who expressed deep condolences about the Quebec City shooting and updated him about her recent meeting with the U.S. President Donald Trump.
Downing Street spokesperson explained that Ms. May "began by telling [Mr. Trudeau] that Britain's thoughts remain with the people of Canada and those affected by the shooting at the Islamic Cultural Centre in Quebec City." It was explained that "they agreed on the importance of working to tackle violent extremism in our societies." Additionally, Downing Street official stated that Ms. May briefed Mr. Trudeau on her trip to Washington D.C. last month and noted U.S. president Mr. Trump's strong support for the North Atlantic Treaty Organization.
Quite noticeably, Mr. Trump has remained critical of NATO in the past as he complained about the countries that do not meet the alliance's target of spending two per cent of gross domestic product on defence. Interestingly, Canada is one of the countries that has failed to meet the target even though the Trudeau government has committed to increase defence spending. Ms. May has often stressed that Britain is among the few NATO allies that meets the target as she urges other European countries to follow suit. In her final remarks during the call, Ms. May "reiterated the importance of NATO continuing to ensure it is as equipped to fight cyber warfare and terrorism as it is to fight more conventional forms of war."


Loading ...