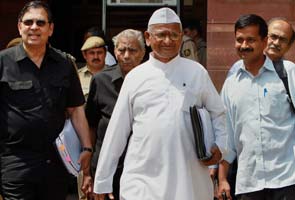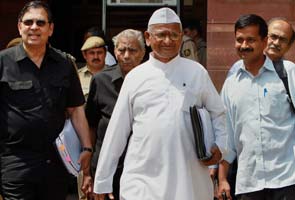 With the Parliamentary Standing Committee, which is examining the Lokpal Bill, having completed its deliberations and moved towards preparing its report, Team Anna is making last-minute efforts to impress upon parties that are sympathetic to their cause about the merits of its demands.
On Friday, activists Arvind Kejriwal, Prashant Bhushan, Kiran Bedi and Manish Sisodia met senior CPM leader Sitaram Yechury in Parliament House and learnt to have told him that exclusion of the Prime Minister, lower bureaucracy, judiciary and the CBI from under the purview of proposed Lokpal would make it a toothless body.
Team Anna is banking of the fact that many parties, especially the BJP and the Left, share some of its views particularly on bringing the Prime Minister and lower bureaucracy within the purview of the Lokpal. Already, there are indications that some of the parties might give dissent notes since there was no consensus on some of the contentious issues.
"We are meeting all parties to explain our position. There are indications that the CBI, Prime Minister, judiciary, lower bureaucracy and grievance redressal cell will be kept out of the Lokpal. This is not good…. If you want a strong Lokpal then every body from PM to peon should be included," Bhushan said after the meeting.
Article viewed on Oye! Times @ www.oyetimes.com