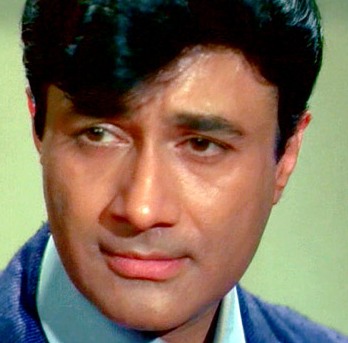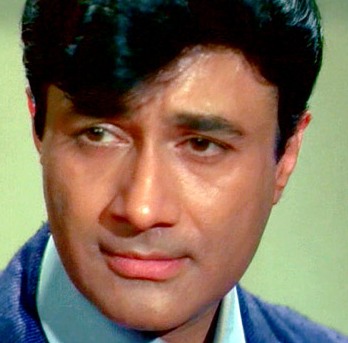 Dev Anand, the courteous hero, whose signature puff hair and walk, enchanted fans across generations, outlived many of his contemporaries with his infectious passion for life and cinema.
The charismatic star lived by the philosophy of "Main Zindagi Ka Saath Nibhata chalagaya, har fikar ko dhuen mein udata chalagaya," a song written for him by a friend, Sahir Ludhiyanwi in 1961 film "Hum Dono".
The 88-year-old resourceful actor-filmmaker, who passed away inLondonon Saturday night, has left an ineradicable mark on his fans with his style of dialogue delivery, tilted hats and a penchant for nodding while speaking.
His latest project "Chargsheet" is ready to release. He was also planning an extension of his cult hit 'Hare Rama Hare Krishna'. In his last interview to PTI in September on his 88th birthday this September, Dev Anand had said,"My life is the same and I am at a beautiful stage at 88. I am as excited as I was in my 20's." There has always been an intimation of romance and intrigue in Dev Anand's personal and professional life which made him a living legend.
Keeping up with his image of an evergreen star, the actor had said that he wanted to be reborn as Dev Anand. In an interview to PTI last year, he said, "I am always in a rush because time is slipping away and I am chasing it, chasing it. I have so many stories to tell but where is the time. I wish I am born again as Dev Anand and people will see a young star 25 years later. That will give me some time to finish what I want to do."
His films spoke of his modern responsiveness and desire to portray tomorrow's headlines today. The Bollywood legend always has said that his films were appearance of his world view and hence dealt with socially-relevant subjects.
In 2007, he released his memoirs "Romancing with Life" where he had confessed he has never looked back in his life, always managed to remain optimistic and confident about future. Born Dharamdev Pishorimal Anand in Gurdaspur of undividedPunjabto a well-to-do advocate Pishorimal Anand on September 26, 1923, he had graduated in English literature from the Government Law College in Lahore.
He was the second of three brothers born to Kishorimal Anand. Dev's younger sister is Sheela Kanta Kapur, who is mother of Shekhar Kapur. His brothers Chetan Anand and Vijay Anand were also into film-making.
Love for acting had made Dev Anand leave his hometown and arrive in Mumbai (then Bombay), where he began working at the military censor office at Churchgate, reading letters written by soldiers to their families. His first breakthrough "Hum Ek Hain" in 1946, with Pune's Prabhat studios, did little to boost his film career but he had established a lifelong friend in fellow actor-director Guru Dutt. The duo made a pact: if Dev produced a film, Guru Dutt would direct and if Guru Dutt produced a film, Dev would act in it.
Dev Anand was offered his first big break by Ashok Kumar for Bombay Talkies "Ziddi" co-starring Kamini Kaushal in 1948 which became a success.
He finally proposed Suraiya on the set of "Jeet" but Suraiya's maternal grandmother opposed the relationship as they were Muslim and Dev Anand Hindu. Suraiya remained unmarried all her life. He married Kalpana Kartik after meeting her on the set of "Taxi Driver".
Article viewed on Oye! Times at www.oyetimes.com