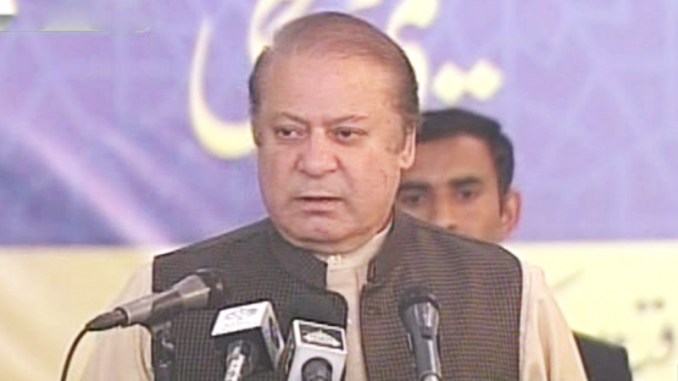 Prime Minister of Pakistan, Nawaz Sharif, mentioned during an address at a seminar on Saturday that it is the responsibility of religious scholars to help the state eradicate terrorism from the country. The PM was speaking at Jamia Naeemia, when he alleged that "in Pakistan and in the world, hate is being spread in the name of Islam," and "it is the responsibility of religious scholars to free the name of Islam from terrorists."
In his remarks, PM Nawaz stressed that the government has brought the political leadership, the Army and police together, while the country's fight against terrorism has brought peace in the country for the most part. He pointed out that "however, terror incidents continue to happen sporadically. We need religious leaders to come together and help the state eliminate terrorism in this final battle." The PM called on the scholars present to disseminate the "real narrative of peace" through religious seminaries and reject the narratives that preach secular hate and the "distorted concept" of jihad.
PM Nawaz explained that "religious scholars in the past disagreed with each other, but they never incited hatred in their followers' hearts regarding other sects," adding that "we need to ask ourselves if our religious institutions are producing faithful believers or the flag-bearers for different sects. We need to ask if the country is being united or divided in the name of religion." He explained that "the ulema have the mosque's pulpit as their forum, from where they can be heard all over Pakistan."


Loading ...