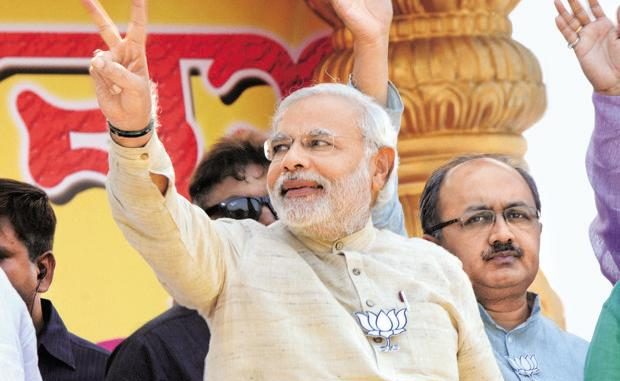 Celebrating Bharatiya Janata Party (BJP)'s victory in Uttar Pradesh a day before, Prime Minister Narendra Modi mentioned in a speech today that he is seeing a new India where the poor want opportunities and not appeasements.
Addressing the party workers, PM Modhi mentioned that "I am seeing a New India….the India of the dreams of India's Yuva Shakti. A New India that fulfils the aspirations of our Nari Shakti. A New India that is about opportunities for the poor." He added that "today poor want opportunities not appeasements…The more the poor get chances, the faster the nation will grow. The more the poor get opportunity, the more he will work for the nation." PM Modhi pointed out that if the burden on middle class was to be reduced, it could be done by the rise of poor.
PM Modhi was at the BJP headquarter in New Delhi, when he pointed out that the huge turnout during the elections in the five states is a good sign for democracy. He alleged that "there are many reasons for a win but such empathetic win after such a record turnout is special and makes everyone think." PM Modi also criticized his opponents by saying that development was a central issue for BJP during every poll, "but earlier other parties were scared to fight polls on development agenda."


Loading ...