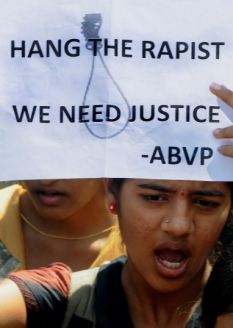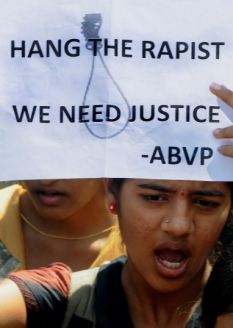 The Delhi gang rape case is finally taking a turn towards making some long-term decisions to curb the crime. On Friday, death penalty for certain type of rapists was approved by the cabinet. These included rapists who cause heinous damage to their victims after raping them. The steps were taken in the wake of a recent gang rape case which caught the eye of international media and human rights agencies.
In addition, the government decided not to hold the matter till Parliament's budget session, and approved an ordinance that incorporates key recommendations of the Justice JS Verma panel. The ordinance now only awaits the President's signatures and Parliament's approval within six months.
Moreover, it is stated that in cases where rape leads to death of the victim or leaves her in "persistent vegetative state", the minimum punishment can vary from 20 years of imprisonment to death penalty. However, the ordinance has nothing concrete to say about the Armed Forces Special Powers Act (AFSPA) and marital rape.
"The UPA government has responded to the sensitivities of the people," Law Minister Ashwini Kumar said.
The Cabinet did not pass approval for the recommendation that politicians who face charges of sexual abuse should be disqualified. Reportedly, the decision is dependent on a consensus. On the other hand, the government is hoping to make additional modifications before getting the ordinance approved from the Parliament.