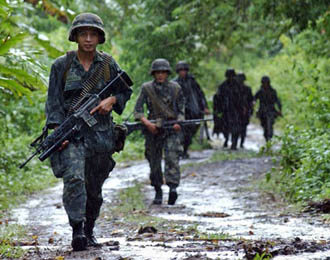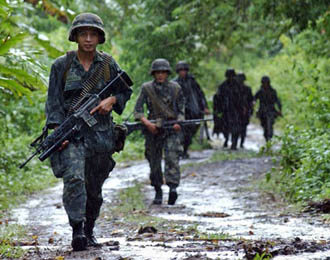 Fights continue between the rival groups in the southern Philippine island of Sulu. According to the Philippine police, at least 21 died in the recent scuffle. Thirteen members of the Al-Qaeda-affiliated Abu Sayyaf Group (ASG) and eight other rebels were found dead at the Moro National Liberation Front (MNLF).

Talking to the media, Antonio Freyra, Sulu provincial police chief claimed that ASG allegedly beheaded four MNLF rebels which forced hundreds of civilians to seek shelter in the predominantly Muslim province.

Reportedly, a Philippine army spokesman claims that a marine brigade is been sought to control the situation. According to Philippines Armed Forces, the troops from the 2nd Marine Brigade have successfully contained the violence in Patikul town.

"The AFP and (Philippine National Police) units have prevented a spillover of the armed clash. The situation is now under control," the military said.

Jordanian journalist Baker Atyani, who was in the custody of ASG, was released on Saturday. Atyani interviewed Osama bin Laden a few months before September 11 attacks. He was working in Sulu with his Manila-based crew and was expected to interview ASG fighters for a documentary. The military claims that ASG had demanded $3.1m for the release of Atyani.

"The situation is now under control and [army] troopers are now working closely in assisting", Colonel Arnulfo Burgos said.