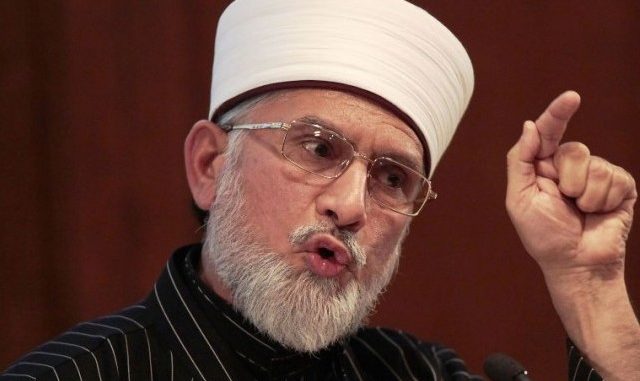 The Supreme Court will hear Dr Qadri's petition on Monday. Dr Tahirul Qadri is aiming at dissolving the Election Commission of Pakistan, insisting that the country needs a more fair and impartial system to streamline politicians for the upcoming elections. The three-member bench of Supreme Court will be led by Chief Justice Iftikhar Mohammad Chaudhry.

Allegedly, PML-N is also considering supporting Dr Qadri and playing its role in the petition. When probed, PML-N spokesperson Senator Mushahidullah Khan refused to comment.

Dr Qadri maintains that Election Commission of Pakistan has not been following the prescribed rules while appointing provincial election commissioners. He is adamant that his plea is solely aimed at fighting for fair and transparent elections. Dr Qadri, chief of Minhajul Quran International (MQI), has gained significant popularity after recently organizing an exemplary sit-in in front of the parliament.

Dr Qadri will be presenting the case in person to the three-member bench comprising of Chief Justice Iftikhar Mohammad Chaudhry, Justice Gulzar Ahmed and Justice Sheikh Azmat Saeed. Furthermore, Dr Qadri

assured that the general elections would not be delayed.

"I do not think that the elections will be delayed," says Dr Qadri.

While talking to the media, he said that the Election Commission of Pakistan (ECP) is liable to meet the transparency requirements. He added that ECP's own formation was not according to the constitution.